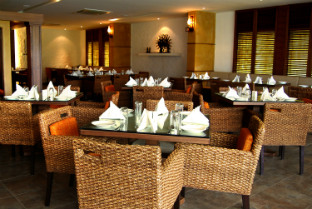 1947 is a restaurant that brings together elements of Indian freedom and authentic vegetarian Indian cuisine. Its name symbolises a new era of Culinary Freedom.
Designed to capture the essence and taste of our country, 1947 is a restaurant that opens up a world of unforgettable aromas, representing dishes that integrate India into a wholesome feast of delicacies, that are free of colours, preservatives and artificial flavours.
With a carefully thought-out menu that encompasses a range of Indian vegetarian food, bringing variety and choices to a previously neglected area, the food at 1947 aims at being sophisticated, yet dramatic, with a focus on the integrity of flavours that tend to simulate the palate without overpowering it.