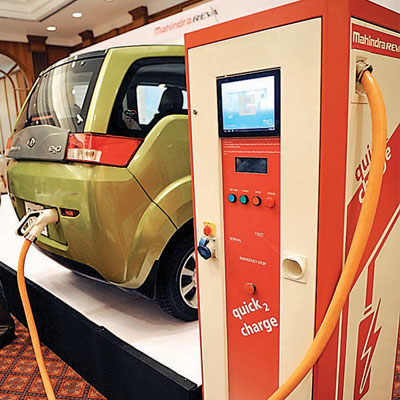 While a large number of Bangaloreans are all for eco-friendly driving and wouldn't mind investing in an electric car, the lack of charging stations in the city is a deterrent. To deal with this problem and to encourage people to buy electric cars, Mahindra Reva will be launching about 20 charging stations called 'quick2charge' by the end of the year.
The quick2charge stations will primarily cater to Mahindra's electric hatchback e2o, but the company plans to enable charging other electric cars that operate on a lithium ion battery, in future.
The quick2charge stations are called so due to the fact that charging for just 15 minutes can enable an electric car to run 25 km, while charging at a regular station for one hour can enable a car to run only up to 20 km.
Mahindra Reva plans to make quick2charge stations operational at malls, metro stations, airport and other public spots in the city. The company also plans to launch one station on the Bangalore-Mysore highway.
Source: DNA