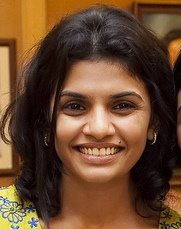 The crackling sound of the queue of dosas on the pan, the large tank of simmering milk and the aroma of the coffee emanating from a large pot immerse the senses as you climb up the winding stairway of mosaic flooring.
We were at the Mavalli Tiffin Rooms at Lalbagh Road. An almirah with little showpieces with a thin coat of dust separates the waiting area from the dining area. We ordered the mid-day meal. The large plate had an array of items, carrot and dal kosambri, two palyas and gojju. The tiffin item was a small dosa with chutney. The main course constituted anna saaru and anna huli. The main course concluded with my favourite mosaru anna with lime pickle. Gasgase payasa is the dessert. Tradition demands that the meal be eaten in the order described, there is a touch of tradition even in the manner in which it is served – serious business, no small talk required.
MTR serves up several other specialities too. The rava idli is to die for, the coffee is amazing and the masala dosa is very very good.
I guess the thing that I love most about the restaurant is that it has consistently done simple things with a lot of love and is now an institution with international acclaim.