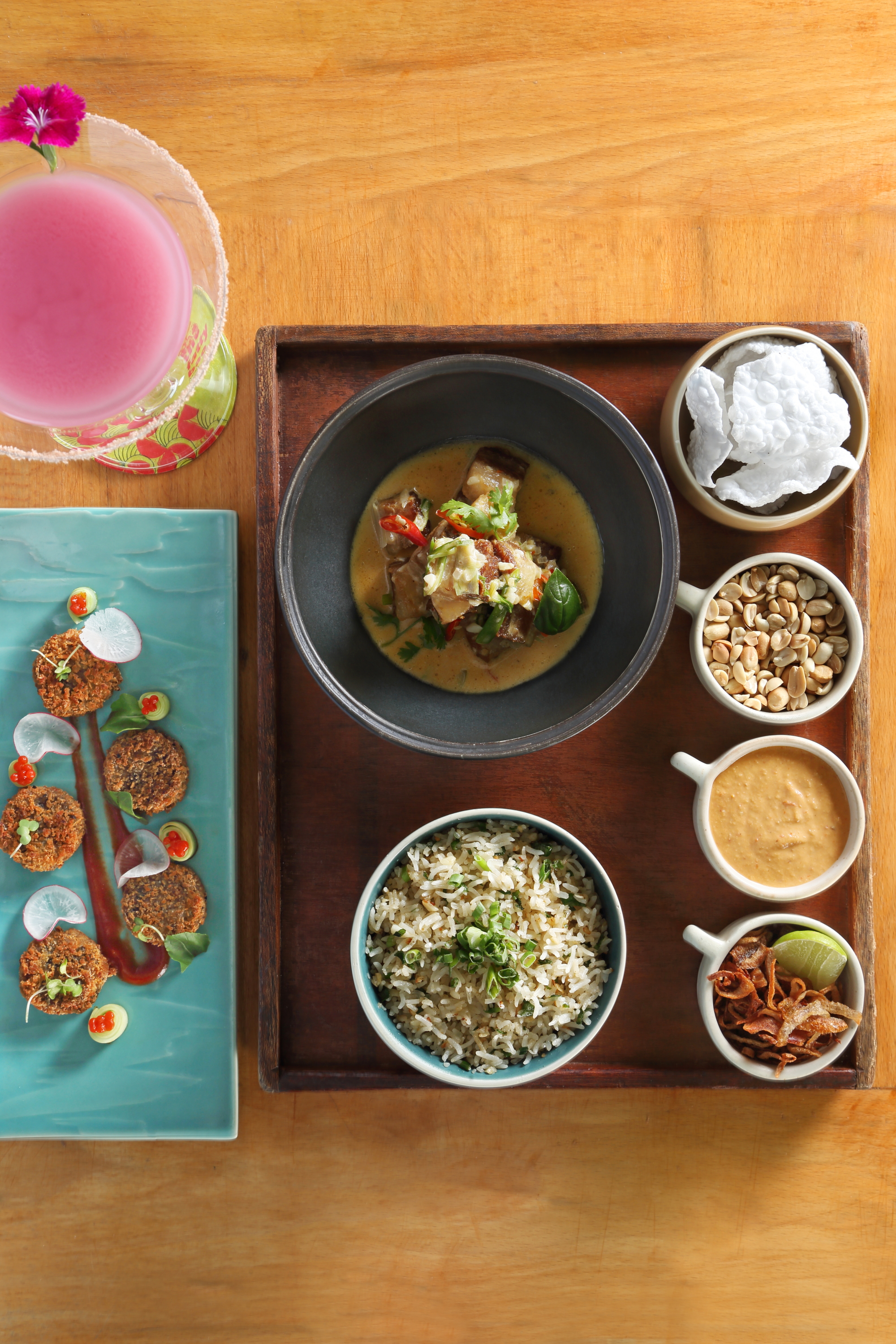 The logo of a regional airline on the publicity gives the festival at Fatty Bao the complexion of a travel promo, but it does mean you can travel the Far East on their menu.
Chef Prashanth created a menu featuring dishes from the East and South-East Asia. "I focused on local dishes that aren't the most well-known from these regions, but extremely high on flavour and appeal," Chef Prashanth said. The menu features from 10 countries including Singapore, Malaysia, Indonesia, Hong Kong, Vietnam and Cambodia, The menu also features cocktails with an Asian twist.
The cocktails need mention. The list is exotic: The "Calamansi" is made with orange flavoured vodka, saffron-infused vodka, lime. Inevitably, "Silk Route" with vodka, jamun fruit, lime juice, black salt and Master Po - it features whisky, and laspong-souchong tea infused vodka.
The courses begin with Kimchi fries, (french fries with kimchi and baked with cheese.) The Lo Bak Go is Hong Kong Street food, it's a steamed and fried radish cake with sriracha and garlic sauce and the Carbon Tiger Prawn, crispy prawn served with yuzu mayonnaise and prawn crackers. There's Tiger Sushi Roll with spicy salmon, tamaki, cucumber and orange gel.
These are starters. The main courses include dishes like Bicol Express, a slow-cooked pork stew, served with garlic fried rice, Saigon Bun Rieu, a flavourful crab broth with vermicelli noodles and Cheung Fung, rice dumplings simmered in a spicy yellow curry.
Explocity recommends eating both desserts on offer, the Japanese inspired Raindrop Cake, served with with miso soil, soy caramel sauce and fruit confetti, and the Sakura Winter, a sweet marshmallow that is also a parfait and compote.
Fatty's Travel Tales is on from the 11 to 28 August, for lunch and dinner. A meal for two without alcohol is approximately Rs 1600 and with alcohol is Rs 2500.