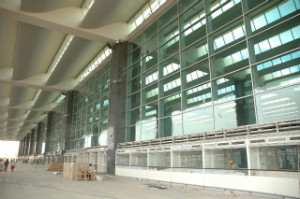 Bangalore International Airport (BIA) will be renamed after Kempegowda, the founder of Bangalore. The approval for carrying out the name change comes has been aptly timed as the city celebrates 502nd birth anniversary of its founder.
The Union ministry of civil aviation has approved the long pending proposal by the state government after continued efforts of External Affairs Minister SM Krishna.
According to sources SM Krishna, the civil aviation ministry has given its approval to rename BIA after Kempegowda. The proposal is expected to approved in the next cabinet meeting of the Union government. BIA is expected to be renamed as Bengaluru Nadaprabhu Kempegowda International Airport.
The naming of the airport was delayed as the issue had ignited heated arguments among various communities and organisations, with demands for naming it after Tipu Sultan, social reformer Basaveshwara and former Dewan of Mysore Sir M Visvesvaraya.
Source: DNA