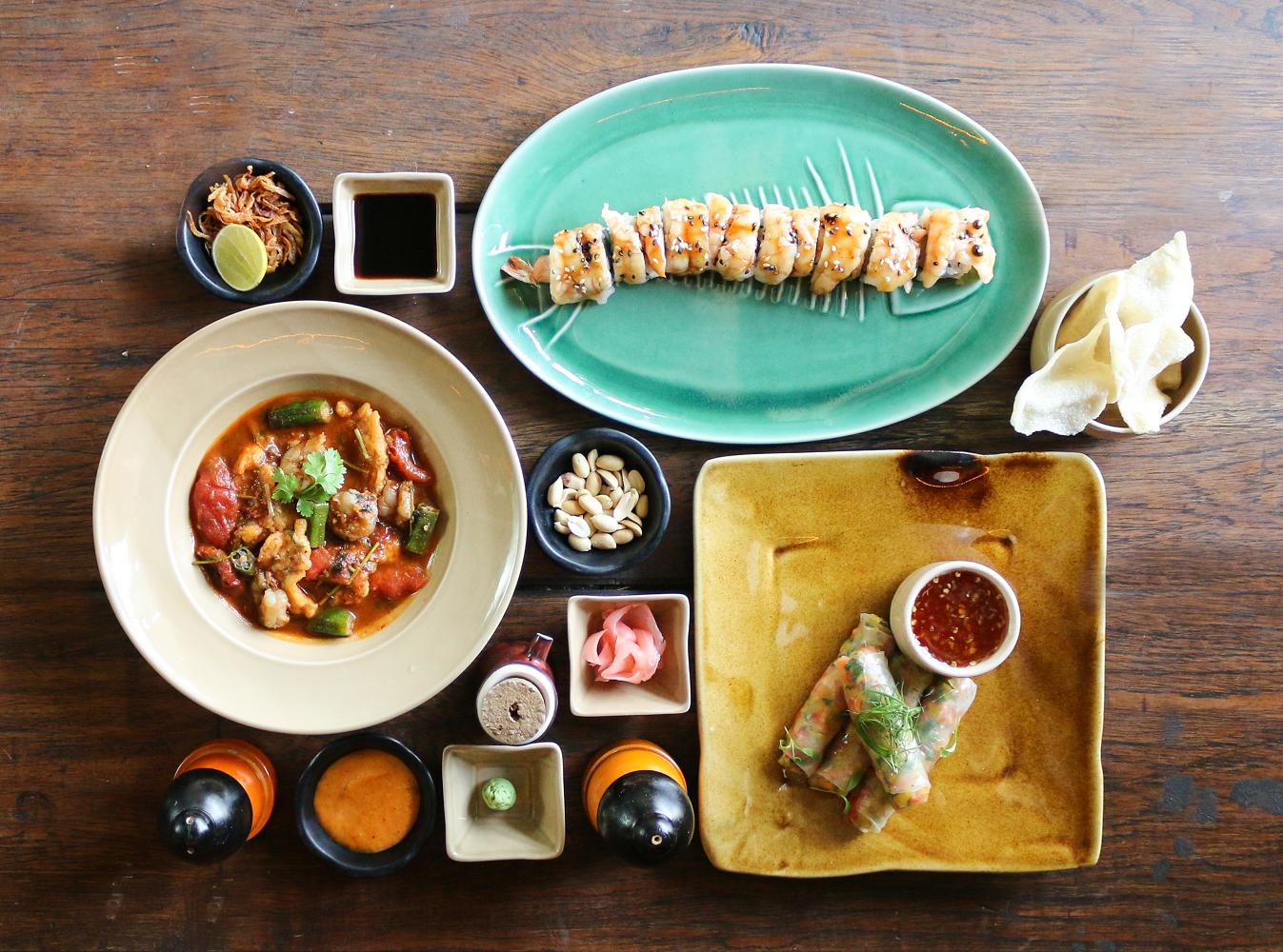 No one can deny that Asian food is best guilty pleasure. On this rainy Bangalore weekend the best food to dig into has to be Asian. Luckily, pan Asian restaurants in the city have a great lineup of food festivals this weekend. Explocity curates a list.
The Fatty Bao has a new summer menu and drinks. The Sunny Margarita, a mango based drink and the Summer Shandy, a watermelon based one, stood out. The food menu is a little lacking in vegetarian options but have a few interesting choices. The Cold Noodle Salad, Caterpillar Roll Sushi and the Korean Fried Chicken were our favs. The Stir fried broccoli with bacon needs a special mention because bacon.
The Fatty Bao, 12th Main, Indiranagar
Mamagoto is doing Asian Tacos, yea you heard that right. Two of our favourite cuisines brought together in a sinful combo. The soft shell tacos has interesting fillings. The non vegetarians can choose from Porky, Smoky (crispy smoked chicken) Ducky, Prawny and Craby. The vegetarians have Cheesy (Panko crusted goats cheese) and Tofuish. THey even have flatbreads that include Artichoke and Mushroomy. While we enjoyed the fusion, the dressing could have been lighter and on the Asian side.
Mamagoto, 12th main, Indiranagar
Rim Naam at the Oberoi, Bangalore is celebrating the cuisine of Isan, the homeland of Chef Tam in Thailand. This area, in the North east of the country is a mixture of cuisine from Laos and Cambodia. The menu is a reflection of the dishes from all three countries.
Rim Naam, The Oberoi, MG Road