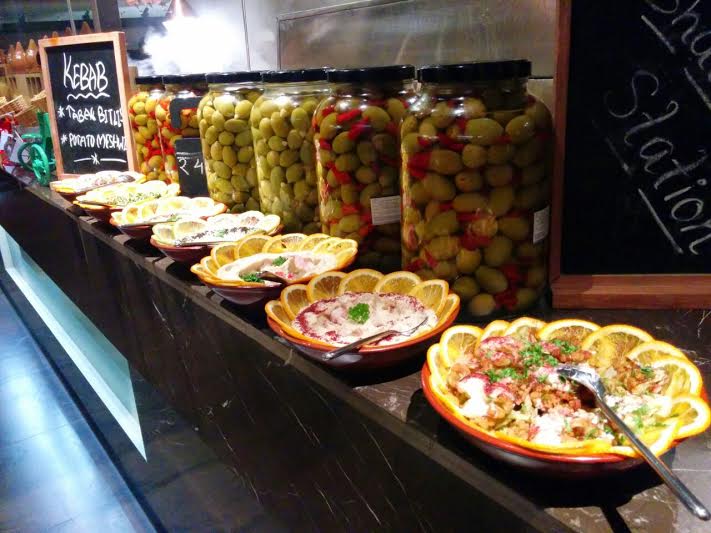 Chef Anirban Dasgupta at the Ministry of Food, Hilton has travelled all over the world and is bringing his street food favourites back to Bangalore. The Global Street Food Buffet every Wednesday promises a walk down streets from all over the world.
The restaurant is divided up into lanes serving food from different countries. There are live counters and grills dishing up delicacies. Start from the Middle East counter with Shawarma and Turkish specialities. Next up hit the South Asian counter with the best Singapore noodles. Next come the Tacos. Mexico and Peruvian food at the South American counter.
And obviously, India has a great variety of street food which can't be missed. The Indian chaat counters are a highlight. Vada Pav from Mumbai is also a treat. And the Thindi Beedi is represented from our Namma Bengaluru.
To end on a sweet note have renowned Turkish Baklava just like we did.
Hilton Bangalore Embassy GolfLinks, Embassy Golf Links Business Park, Off Intermediate Ring Road, Bangalore