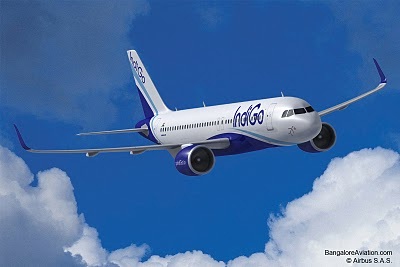 An IndiGo airlines flight, the IndiGo Airbus A320-232 (flight 6E-125) veered off the runway while the pilot tried to land amid heavy rain and winds.
The New Delhi to Bangalore flight had 110 passengers and six crew members on board. There were no injuries.
The aircraft damaged five runway lights and its tyres burst, finally stopping near taxiway Foxtrot, and blocking the sole runway 09/27.
All flight operations at the airport were suspended till some repairs were carried out. Flight operations resumed almost three hours later.
A number of domestic and international flights were forced to be diverted to neighbouring airports like Chennai.
Source: BangaloreAviation.com
Picture Source:  BangaloreAviation.com (not actual picture of flight 6E-125)