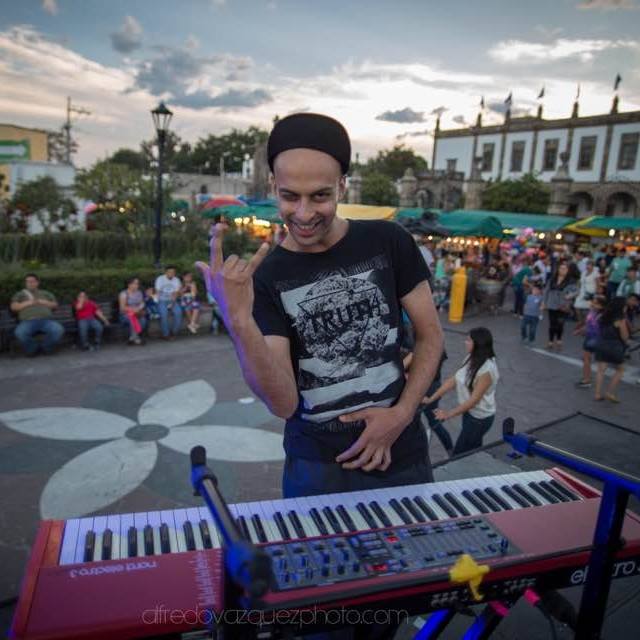 Musician Karan Joseph tells us about his recent trip to Mexico and Columbia and all the interesting food he ate there while on tour. He also tells us his favourite places that he likes to kick back in while he is in Bangalore. While he is not on tour he lives in Bombay.
Are you a foodie?
Yes of course. All musicians are foodies. There are different genres of music and the same way there are different types of food. Each genre explains each type of food.
What's your favourite cuisine or should we say genre?
Don't have a favourite but maybe Chinese or Continental. I like Mexican food but I'm saying that because I just came from a gig in Central and South American. I'm a big fan of multi- cuisine restaurants because of the wide spread.
What's the last place that you went to in Bangalore that you really enjoyed? What did you eat there that stood out?
The Only Place for sure. I don't get beef in Bombay so their Beef steaks are awesome. BFlat has this Crispy Pork Belly that they serve with some sauce which is also great. Phobidden Fruit, Memories Of China. New places I haven't explored much.
What's your favourite dish of all time and where did you eat it?
Mangalorean Crab Curry that mom makes. Colombian beef is great the rest isn't that great. Mexican tacos and enchiladas and tortillas are great. Mexico is cheap and a lot like India. El Coral in Bogota, Columbia had great burgers.
What is your least favourite dish?
I don't like squid very much.
If you have to recommend a place to our readers what will it be?
The Only Place or Millers 46.