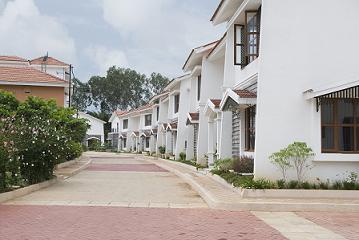 A survey by Associated Chambers of Commerce and Industry of India (ASSOCHAM) reveals that most home owners and potential buyers prefer Bangalore due to connectivity, infrastructure and facilities.
While the findings of the survey contradicts a lot of Bangaloreans' concerns with the city's roads, traffic and sewage problems, the city emerged as the people's choice ahead of business capital Mumbai and national capital Delhi, followed by Kolkata, the NCR region and Hyderabad.
A whopping 49% respondents chose Bangalore, while 11% chose Mumbai and then Delhi (10%).
Some home owners in the city say that it's Bangalore's weather and cosmopolitan culture that attracts people, rather than anything.
Source: Various