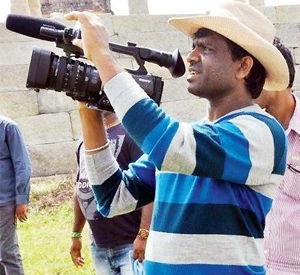 A group of young filmmakers have claimed that they have created a record of shooting a 126 minute film in a single take. The previous record belonged to the Tamil film Agadam which had the record of shooting 123 minutes in a single take.
The team of the film titled 'Namaste India' is waiting for the Guiness Book of World Records to acknowledge their feat and enter them formally in the book.
Shot on November 7 at Hampi's Vijaya Vittala Temple, the film's crew took nearly four months to prepare, rehearsing every scene and dialogue around 60 times.
Scriptwriter Gunwantha Manju makes his directorial debut with Namaste India, while the lead cast comprises Dhanush, Mythriya, Tanusha, GB Raju, Narendra Babu and Prema Latha. The film is expected to release in theatres in January 2014.
Reproduced from Bangalore Mirror.