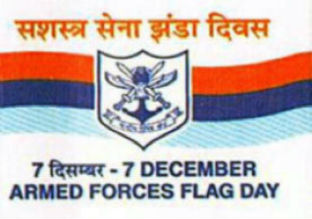 Rs 21 lakh collected from the sale of flag day stamps by the BBMP have not been remitted to the Sainik Welfare Board since the past four years. The sale was conducted to raise funds for ex-servicemen and their families.
Documents show that the civic agency has not paid Rs 21.04 lakh since 2009-10 to the Karnataka Sainik Welfare Board, the agency that oversees welfare activities pertaining to former soldiers.
Senior officials of BBMP seem clueless on the issue even as the Sainik Welfare Board has sent reminders, the last one being in December. The issue came to the fore again in March when some ex-servicemen made a representation to the army authorities to use the funds thus collected for building infrastructure. When the issue was raised with BBMP commissioner M Lakshminarayana, he expressed surprise over the non-payment of the money. The commissioner has issued orders to all zonal additional commissioners to hand over the collected money to the Sainik Board at the earliest.
Of the eight BBMP zones, East, Mahadevpura, Bommanahalli zone and the addition director, town planning, have not handed over a single paise since the past four years. "A detailed demand report has been submitted to the BBMP commissioner and we are hoping that at least now all the pending money will be given to us," said a Sainik Welfare Board official.
BBMP east zone additional commissioner K S Venkateshappa said, "The matter has not come to my notice, but it is a small amount which can be paid any time. I will check the circular issued by the commissioner and see that the pending amount is handed over to the Sainik Welfare Board."
Reproduced from Bangalore Mirror