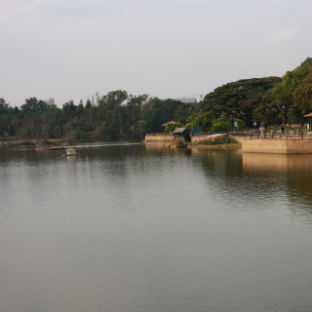 Of the 55 lakes covering a total of 2,088 acres that are under the custody of the Bruhat Bangalore Mahanagara Palike (BBMP), 149 acres have been encroached upon, claims a BBMP report on lake restoration that was released earlier this month. The report also claims that 85 acres of encroached lake areas have already been cleared.
The form of encroachments include urbanisation in catchment areas, inflow of sewage into lakes and dumping of solid waste into them.
The study also highlights some of the areas the Palike is currently working on to rejuvenate lakes. A status report shows that while 21 of the 55 water bodies under the BBMP have already been developed, work on 28 is in progress. A total of Rs 62.16 crore has been spent so far on the development of lakes, according to the report.
"Some of the lakes such as Nayandahalli in Bangalore South are in a very bad shape and we are currently preparing plans for rejuvenating them as well. But the work will start in earnest only after the monsoon," said a BBMP official.
Source: Deccan Herald