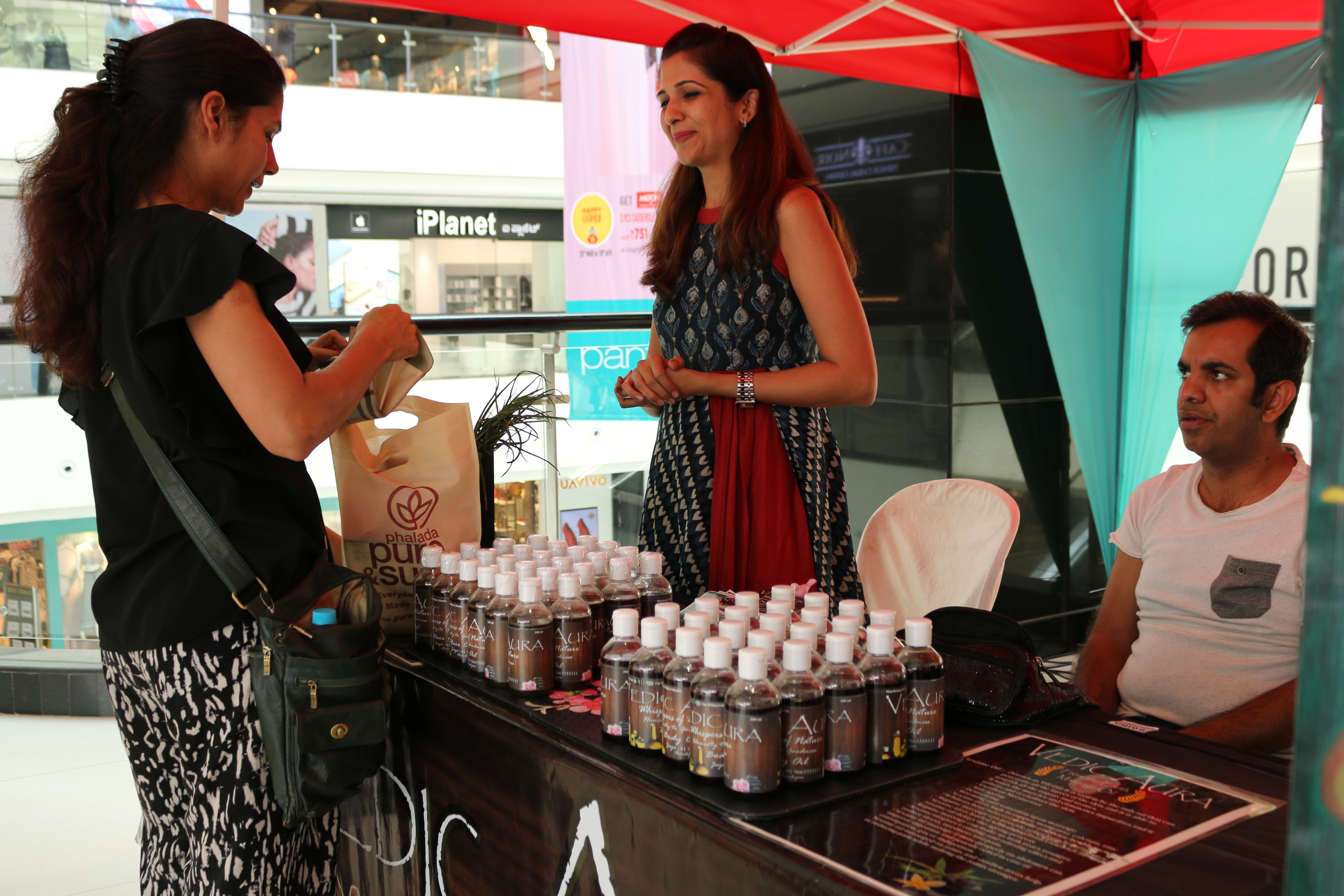 Karen Anand is back in Bangalore with the Bengaluru Market by Karen Anand at VR Mall. They toured the country and completed 48 Markets showcasing wares of home bakers, chefs, wineries, organic and natural products and local restaurants.

What to expect?

Cheese: There is artisanal cheese from Caroselle Cheese in Kodaikanal. It seems their Camembert is the best in India. There is also Cheese Shop and 10 Cuts Of Cheese from Bangalore.
Condiments: There are pickles, chutneys and masalas from Goosebumps and Granny's Gourmet.
Teas: Tea Box will be there with single estate teas, green tea and oolong.
Smoothies: Smoodies and Earth Reserve have organic jams, sauces and staples.
New To The Market: Frubites are from Pune and bring frozen dried fruits. Jus'Amazing have flavoured butters. CocoSutra have loose granola. K's Kitchen with natural sauces, conserves and dressings. Do Bandar with natural wellness products.

The Bengaluru Market By Karen Anand represents fair trade, quality food, drink and lifestyle.

They will be in town on 2 and 3 September, 2017 from 12pm to 10pm. Entry for the event is free.

At VR Mall.