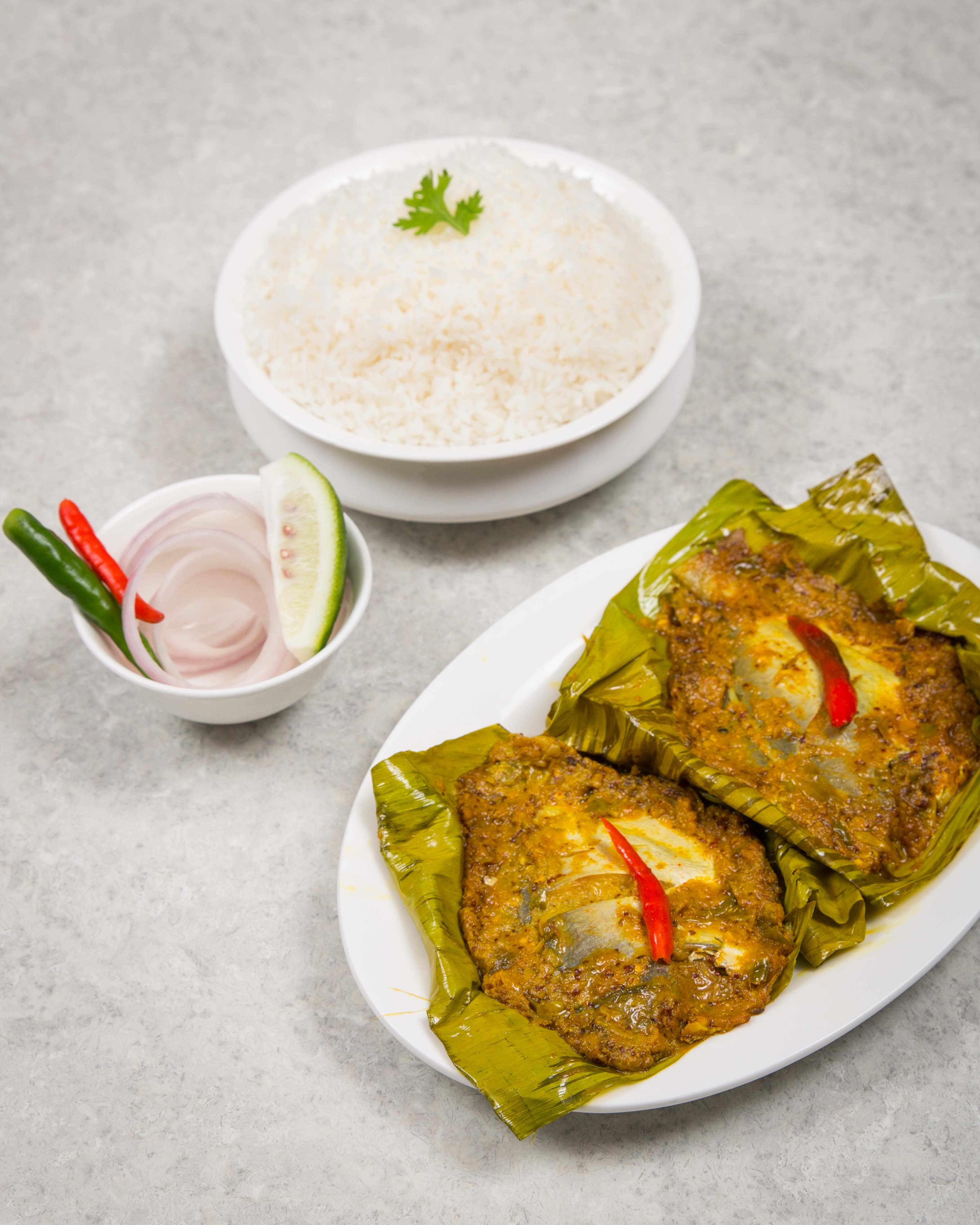 There is a festival of steamed and roasted foods, called Bhapa Pora Festival at Esplanade. "Bhapa" literally means steamed while "pora" means charred. These are common Bengali cooking techniques. Think fish wrapped in banana leaves and steamed.
The festival menu at Esplanade has dishes like Galda Chingri Shalmi for starters. Shim, Palanger Bhapa, Mulo, Narkel Aar Dal Pora, Paddo Pataye Bhapa Philkopi and Begun Pora for vegetarian entrees. Non-vegetarians have Kankra, Chingiri Palanger Bhapa, Chingri Narkel Pora, Chalkumro Pataye Elish Narkel Pora, Pomfret Lanka Achar Bhapa, Bhetki, Shim, Beguner Pora and Paddo Pataye Bhapa Murgi.

Even the desserts are "bhapa" and "pora" with a Bhapa Sandhesh and a Natun Gurer Pora Sandesh.

The menu prices start from Rs 225 plus taxes. The festival continues till 26 November, 2017 and will be available for lunch and dinner.