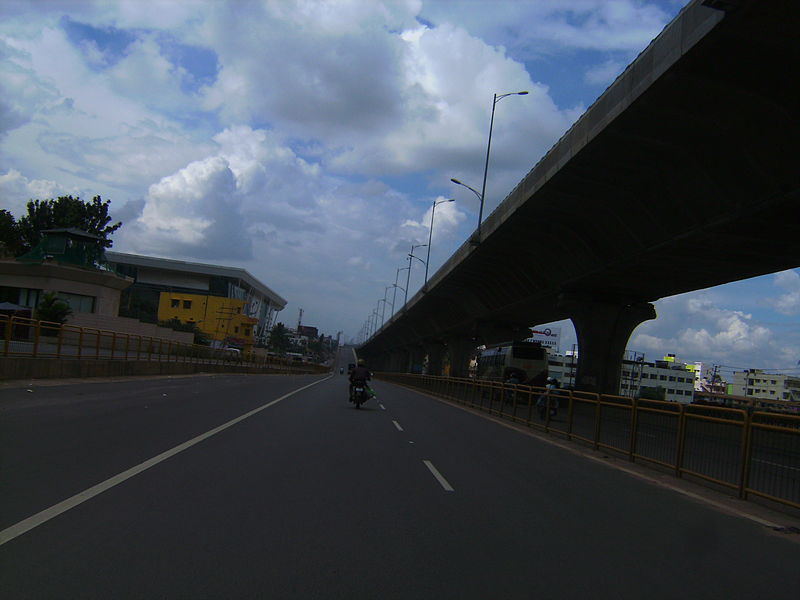 Minister for public works department HC Mahadevappa on Tuesday stated in legislature council that he would soon convene a meeting of officials of National Highway Authority of India (NHAI) to discuss the delay in completion of elevated road to Bangalore International Airport (BIA).
Replying to a question of Congress MLC K Govindaraj, the minister said the elevated road work was getting delayed for long time owing to hiccups in land acquisition. "I will hold a meeting of NHAI officials concerned soon after the assembly session and get the work done speedily," he assured.
As soon as the flyover work is done, it would facilitate a signal-free corridor to BIA from the city. The NHAI has taken up the work of upgrading a 22-kilometre stretch on BIA Road. The land acquisition process in the vicinity of Air Force station, army land, Jakkur Aerodrome is being delayed and work is going slowly, he maintained.
MLC Govindaraj said motorists using BIA Road are paying toll for nothing as the road is not ready yet. "Once you cross Hebbal flyover, it takes at least one hour to reach the airport. People who start from JP Nagar and surrounding areas will face more problem as they will have to spend two more hours. Those who start their journey towards the airport in peak hours are missing their flights owing to traffic jams and bad condition of the road," he explained.
At least cancel the toll that is being collected for offering no service at least until the work is being completed, he urged. Council chairman DH Shankaramurthy supported the view by stating that the construction work has completely stopped.
Source: dna