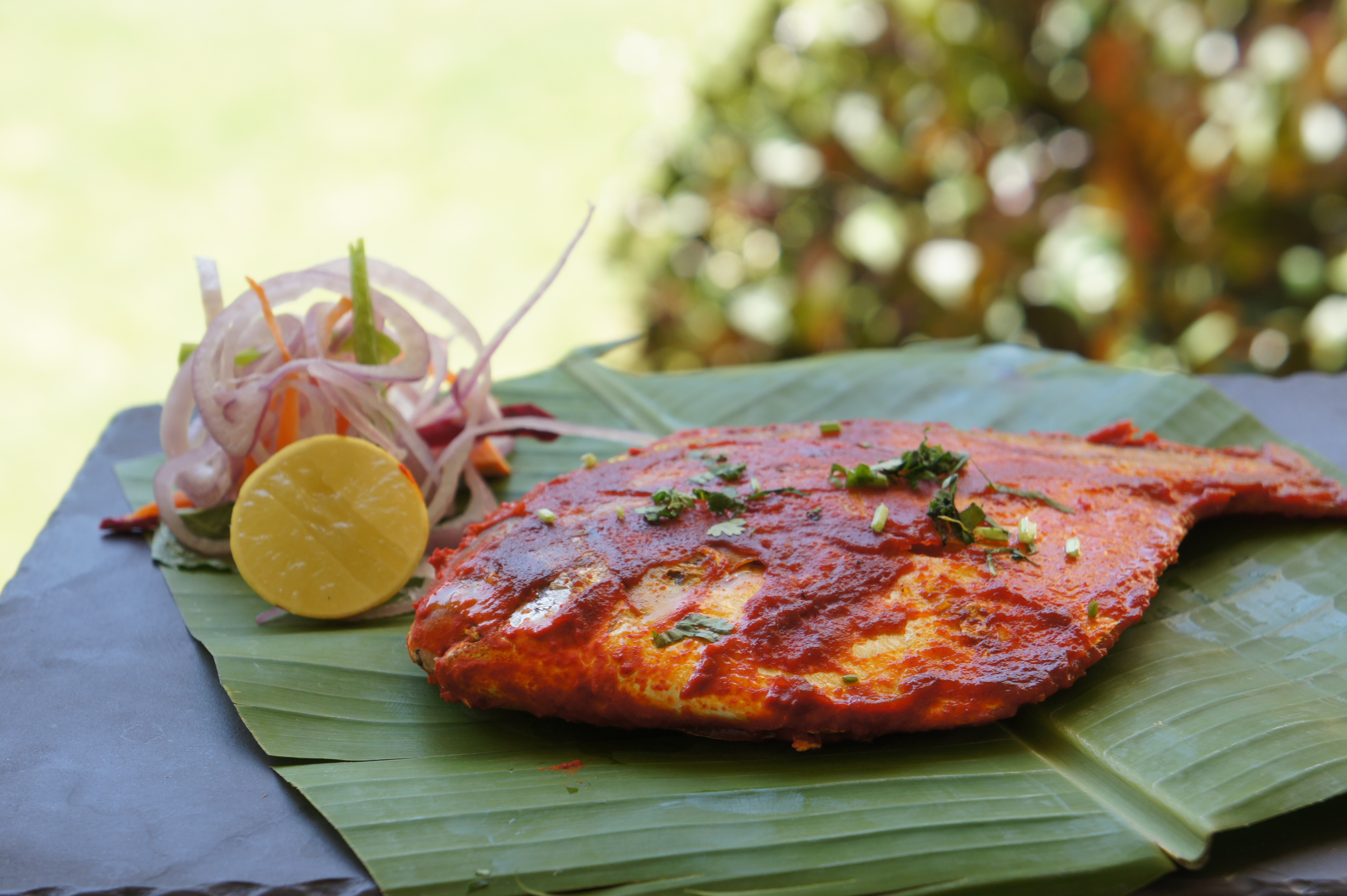 The Lalit Ashok hooks a seafood bonanza
Executive Chef Ajay Kumar is a busy man. He's overseeing the menu with old favourites such as the Bouillabaisse, a traditional French seafood stew, originating from the port city of Marseille, just one of the many treats in Lalit Ashok's Ultimate Seafood Feast.
Every Wednesday at dinner time the poolside multi cuisine restaurant called 24/7 is being transformed to suggest the celebration of seafood. The buffet spread includes a seafood salad bar and seafood grills. There are great vegetarian options too (for those who accompany seafood seekers to dinner), but a warning: There's nothing if you are expecting chicken or any other meat. It's strictly seafood.
"Even the condiments that go along with the salad complement the seafood, " Chef told Explocity. Capers and black olives for example.
The cuisine is all-encompassing. Indian - Macher Jhol, Crab Koftas and Prawn Chops. Asian - Crab Cakes and Chinese Hot Pots. Continental - Scallops, and Scottish Salmon. "Most of our guests like these cuisines so we chose them to showcase the glory of seafood."
"We try to use as many locally sourced ingredients as possible," Chef continues. "that also ensures the freshness." Apart from the Salmon and the Scallops which are from Australia, everything on the menu is sourced from the Indian shores.