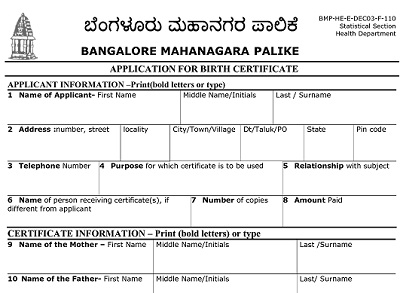 There's good news for parents to be. Birth Certificates will now be issued at hospitals itself, which the parents will receive before billing. The BBMP has launched an e-transfer service which enables hospitals to transfer data to the BBMP online to facilitate issuing birth certificates quickly.
D. Shankarappa, the Joint Director (Statistics) of BBMP said that the BBMP has introduced this system in 1,480 private medical hospitals and nursing homes, BBMP's six referral hospitals and 22 maternity homes and five government hospitals.
Incidentally, death certificates will also be issued in three days to the relatives of the deceased.
Source: The Hindu.