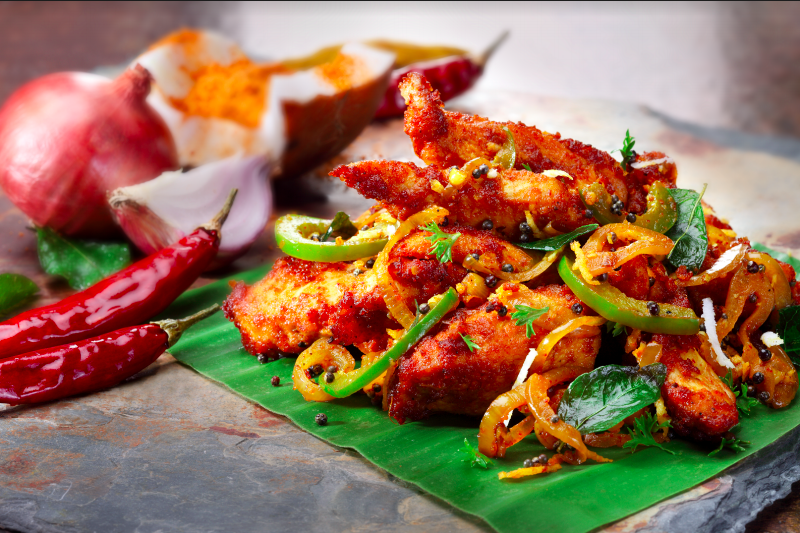 Explore the flavours of India as Bombay Brasserie opens a new outlet at RMZ Ecoworld in Bangalore.
Mrs Shikha Nath, Brand Director of Bombay Brasserie and K Hospitality Corp says, "After the success of Bombay Brasserie in Indiranagar, we were happy to get an opportunity to open the second BB at the RMZ Ecoworld. The restaurant is located at The Bay – an executive lifestyle zone." The new outlet expects to host guests from the existing customer base of RMZ Ecoworld as well as its surrounding areas.

Bombay Brasserie's credo is to serve traditional Indian dishes that are re-defined to suit today's times. The ingredients are sourced locally and seasonally. Like the Kasundi from Bengal, Aam Papad from Amritsar and Malwani Masala from the Konkan coast.

These ingredients make dishes like Naga Ghost Pepper Wings, Bengali Panch Phoran Chicken, and a Marathi Jhinga Mirch.
There is also a "High Chai" menu. The menu features snack favourites like Chowpatty Special Bhel, Rasta Masala Toasty and the Irani Kheema Maska Pao.

The new outlet has a Patiala Bar from where you can order desi cocktails and homemade infused liquors. Popular cocktails are Southern Express, Fauji Party Special and Pauwa Cocktails.

At Bombay Brasserie, RMZ Ecoworld.