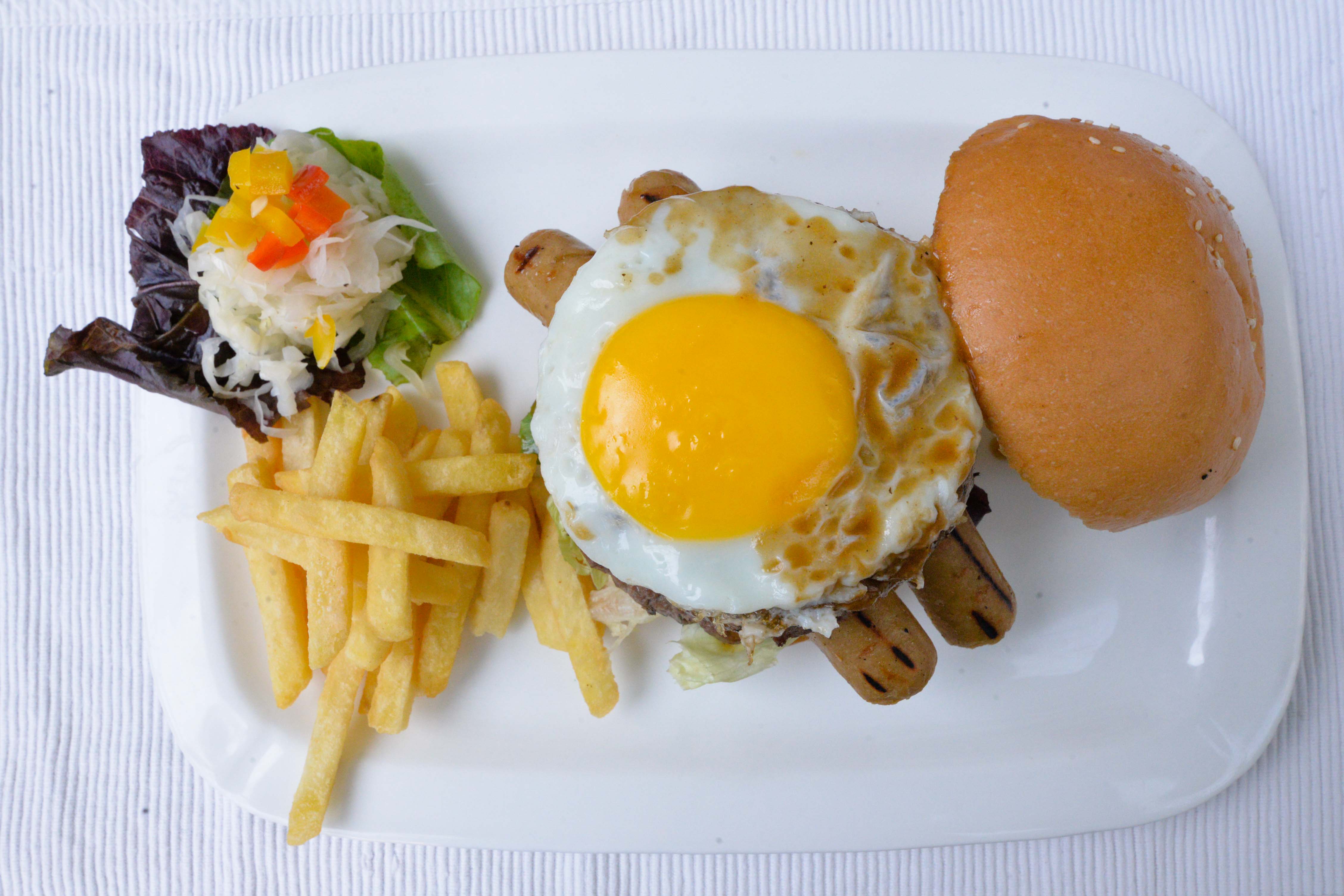 Burgers and beer come together in a festival at Smoke House Deli. All the way till 4 December, 2016, the festival features a curated menu with Smoke House Deli's own recipes and names.
Some of the burgers on the menu are Southern Fried Chicken Burger which is buttermilk fried chicken with tempered mayo, Meat and Egg burger, where the meat in question is lamb and egg and served with balsamic glazed onions and horseradish mayo. Others include Devilled Sausage Burger which is a spicy chorizo and German wurstel with onions and barbecue pineapples, the SHD Monster burger which is two tenderloin patties with cheese, sausage, fried egg and jus.
Vegetarian burgers are Mac+ Double Cheese Burger and Teriyaki Wild Mushroom+Kimchi Salad. The teriyaki is grilled wild mushroom with teriyaki glaze and is served with kimchi and spicy garlic mayo.
The burgers are served with bottled beer. Prices start from Rs 430 plus taxes and vary depending on the burger.
The festival menu is available all day from 9am to 1am. At Smoke House Deli outlets on Lavelle Road and Indiranagar.