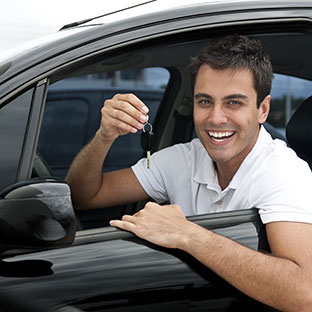 Bangaloreans will soon be able to take home their new car with the registration number, from the showroom itself.
In order to reduce congestion the regional transport offices and make it convenient for the people, the Transport Department is planning to empower automobile dealers to register the vehicles at the showroom before handing them over to the customers.
"The move is to make it convenient for the people. There is a provision under the law according to which automobile dealers can also register the vehicles. There's a centralized database of registration numbers, which will be made available to the dealers. They will instantly allot a number, which is available to the customer at the counter," says P. Ravikumar, Principal Secretary of the Transport Department.
"The dealer will then send the number and customer details to the RTO, who will dispatch the smart card with the registration number and other required details to the owner through post. The owner need not wait for the smart card; he can display the number given to him by the dealer on the car," explains Ravikumar.
He added that Punjab has already introduced the system and Karnataka will follow soon. "This facility will be available for all vehicles including commercial vehicles added the bureaucrat."
Reproduced from Deccan Chronicle