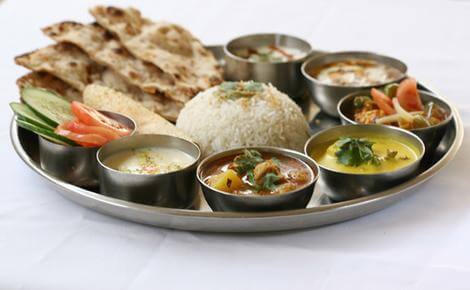 Punjab brings to mind colour, joy and the vibrant cuisine of the state. The Indian specialty restaurant Spice Terrace at the JW Marriott Bengaluru is the best place to experience it. Chef Jolly told Explocity,"This food is close to my heart so I enjoyed making this menu. This is a festive time back home and the food really shows that."
The restaurant will take you down a street in Amritsar with love and entertainment to match an elaborate spread. Some specials from the menu include Amritsari Machchi (Fillets of Singhara fish), Tandoori Jhinga (Tandoor grilled prawns), Bhatti da Murgh (Char grilled chicken drumsticks). The sweet afters are also scrumptious - Badaam da Halwa (Almond halwa), Gajarela and Falooda Kulfi.
The buffet style made sure we were spoilt for choice and we ate till there was room for no more. For the next ten days, a bit of Punjab has come down south.
Spice Terrace - JW Marriott, Lavelle Road, Bangalore