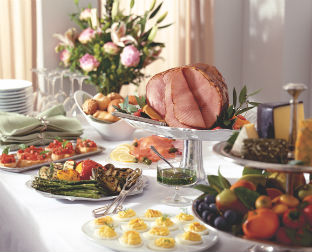 The festive month of December is coming up. Hyatt has decided to make the weekends in the month all the more special with a gala brunch.
Every Sunday, in the month of December, the poolside restaurant, Lido at Hyatt will transform into a festive fair.
Called Celebration Sundays, the restaurant will serve a buffet brunch of Indian and western delicacies. There will also be lots of activities for both kids and adults.
For kids, activities include sketching, painting and pottery. The guests can try their hand at mixing some fun cocktail combos, make chocolates with exotic fillings at the chocolate studio and learn the art of making pasta and other Italian recipes from the chefs.
The price of the brunch starts at Rs 1250 plus taxes, per person.