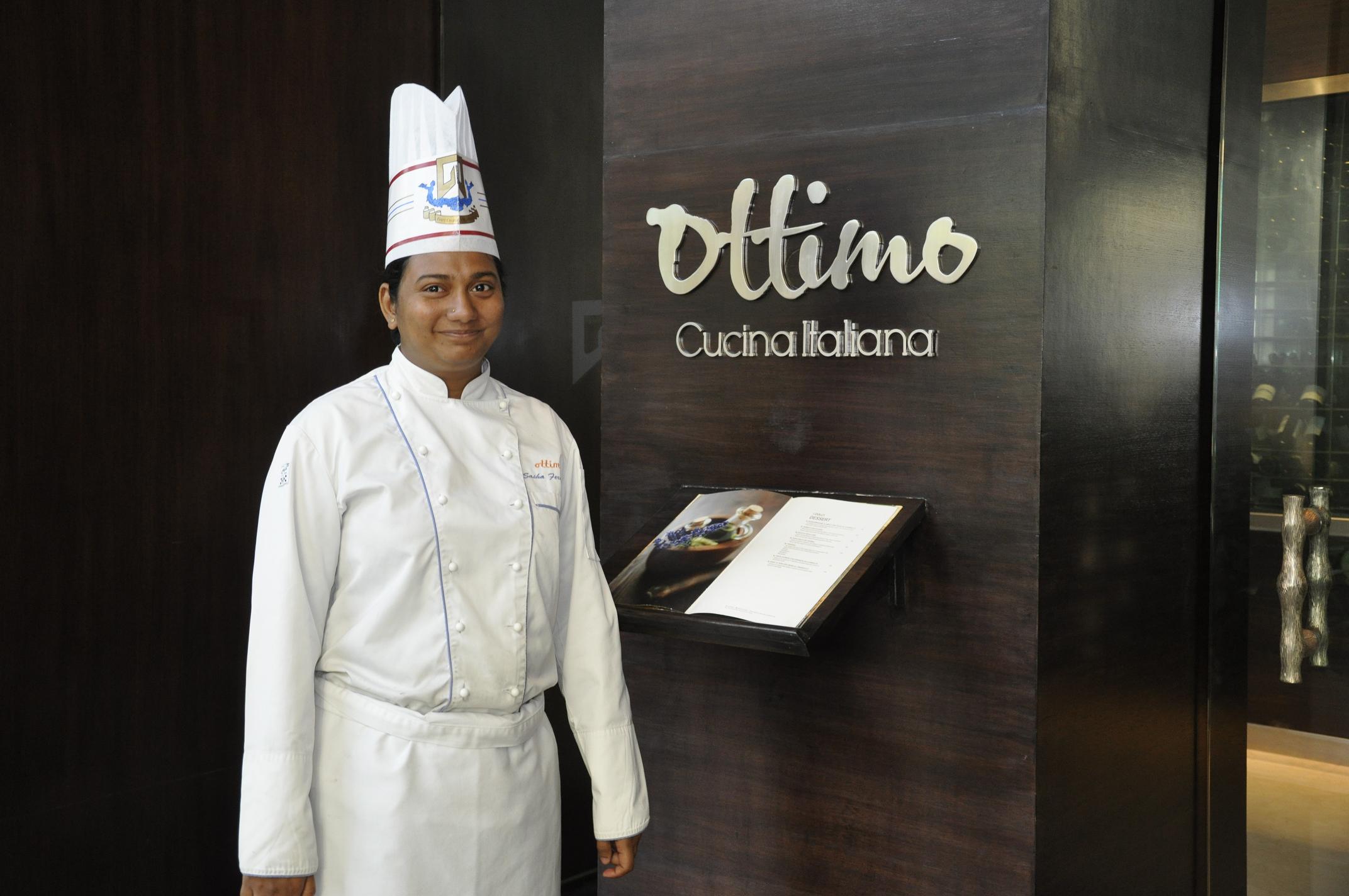 Why asparagus, we ask? "In early spring and summer it is a common pastime among the Italians to go asparagus hunting which is just slowly strolling along the Italian countryside gathering wild asparagus." says Chef Sasha Maria Dominique Fernandes as Explocity chats with her about Italy, Asparagus and her favourite recipes on the menu. Ottimo at ITC Gardenia is celebrating the spring festival by paying homage to the king of vegetables, Asparagus.
"Asparagus in Italy is eagerly awaited as the harbinger of spring and it is a distinctive delicacy with extraordinary nutritive benefits. Asparagus cultivation dates back thousands of years amongst ancient Italy, Greece and Egypt, " Chef continues. Legend has it that after a particularly bad hail storm in the 15th century most farmers from the northern Veneto discovered that their crop of asparagus was gone. Until one of them unearthed a bunch of white asparagus that had been growing under the soil without sunlight. It had developed no colour and it was found to have a unique flavour.
Asparagus is known for its high content of potassium, folic acid, thiamin and vitamins as well as being rich in fiber and low on calories. The manu has a great selection of dishes. For appetizers - Thyme Scented Asparagus And Scallops Mille Feuille And Asparagus Salad With Sesame Seeds Pine Nuts And Shaved Parmesan in citrus dressing followed by Green asparagus,soft Shell Crab With Truffle Oil Scented Creamy Polenta. Our pick would be the Asparagus gratinated with saffron, parmesan coulis and white truffle oil. For dessert the creamiest Crème caramel with white asparagus and berries and White Asparagus and Ricotta Tarte with Green Asparagus Foam.
Chef also recommends it as her pick. "My favourite dish on the menu is the Tortino di Asparagi Bianchi Ricotta Con Zabaglione Di Asparagi Verdi which is the Candied white Asparagus Ricotta Tart. It is an innovative and fun dish that presents the versatility of asparagus in an all new visage."
The Spring Asparagus Sojourn Between 10 and 20 May 2016
Ottimo Cucina Italiana
ITC Gardenia #1 Residency road,Bangalore
+918022119898