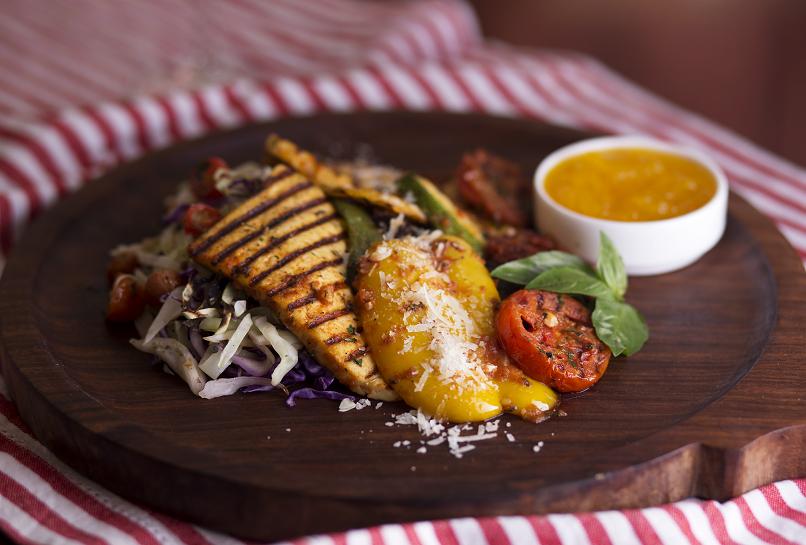 I & Monkey on Indiranagar has always had an eclectic menu that we love to explore. Chef Rohan Beliappa strives to make food as interesting as possible. Now the restaurant has a special winter menu. The new menu focuses on nibble style pub food and a new repertoire of dishes. "As always the quest is to remain true to the different seasons with the core ingredients," Chef told Explocity.
The menu starts with the soup of the day, which is a hearty winter special. The small plates have many interesting choices. The Pizette Trio (mini pizzas), The Parmesan Tuile and the Jewish pancakes, Potato Latkes. Chef loves the vegan food trend as well. "India already has a massive vegetarian market. Veganism will have a huge draw this year." The Arancini Di Riso, deep fried Risotto balls, prove that it doesn't have to be boring always.
Some of the non vegetarian large plates are Chilli Sambal Fish, Smoked BBQ WIngs and Turkish Meatballs.
The large plates have classics like Ratatouille and Stroganoff but also novel dishes like a Beetroot and Zucchini Bake, a deconstructed Moussaka and a Herbi Flapjack. The non vegetarian large plates include Italian Roast Beef, Curried Lamb Shanks and a Moroccan Lamb Stew.
I & Monkey is the perfect dinner date for a nippy evening.
I&Monkey Restlounge, 968 12th Main, HAL 2nd Stage, Indiranagar, Bangalore