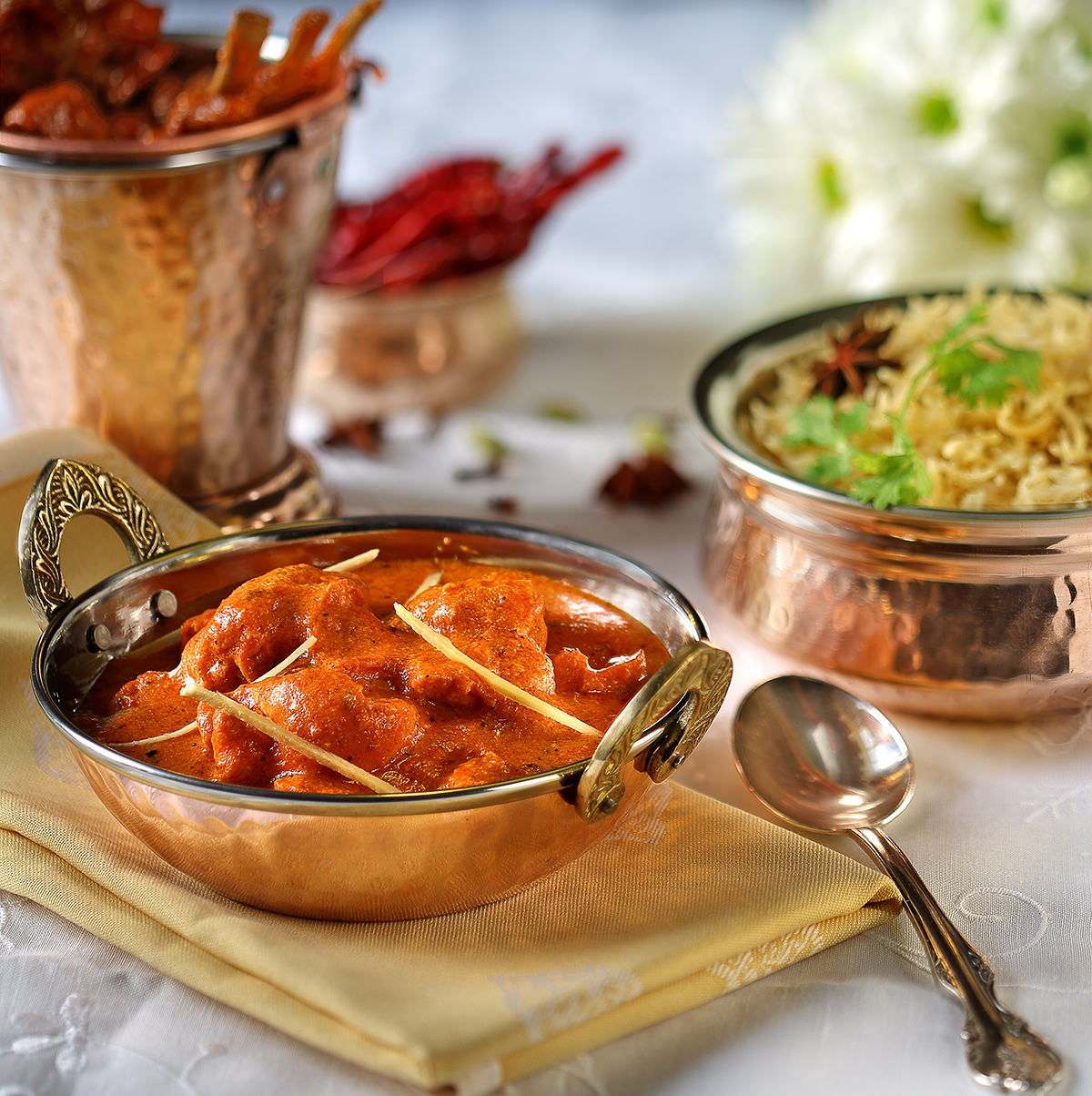 It's not often that we get to experience a lesser known cuisine in Bangalore. Raj Pavilion, ITC Windsor brings a unique food promotion where they celebrate the Balti Cuisine from the Sceptred Isle.
Balti cuisine is said to have originated in Birmingham in the 70s. It was brought over there by the huge desi population. As opposed Indian traditional curries, Balti cooking involves quick cooking of marinated meat and spices on a super high heat. Balti curries are cooked quickly using vegetable oil rather than ghee and any meat is used off the bone.
Chef Uchit Vohra and his team at the Raj Pavilion have prepared the menu. The focus is on authentic spices and to make the dishes familiar yet exciting. "I love to create foods of all varieties and am largely self taught, though my mother played a big role in my interest in cooking." Chef told Explocity in an interview.
One dish which stand out from the menu is classic Chicken Balti with spinach. The restaurants is also doing a British roast turkey Curry. We also recommend trying out the Empire Roast Lamb. Don't miss the Spiced Lamb Lollipops with Korma Sauce.
Raj Pavilion, ITC Windsor, WIndsor Square, Bangalore