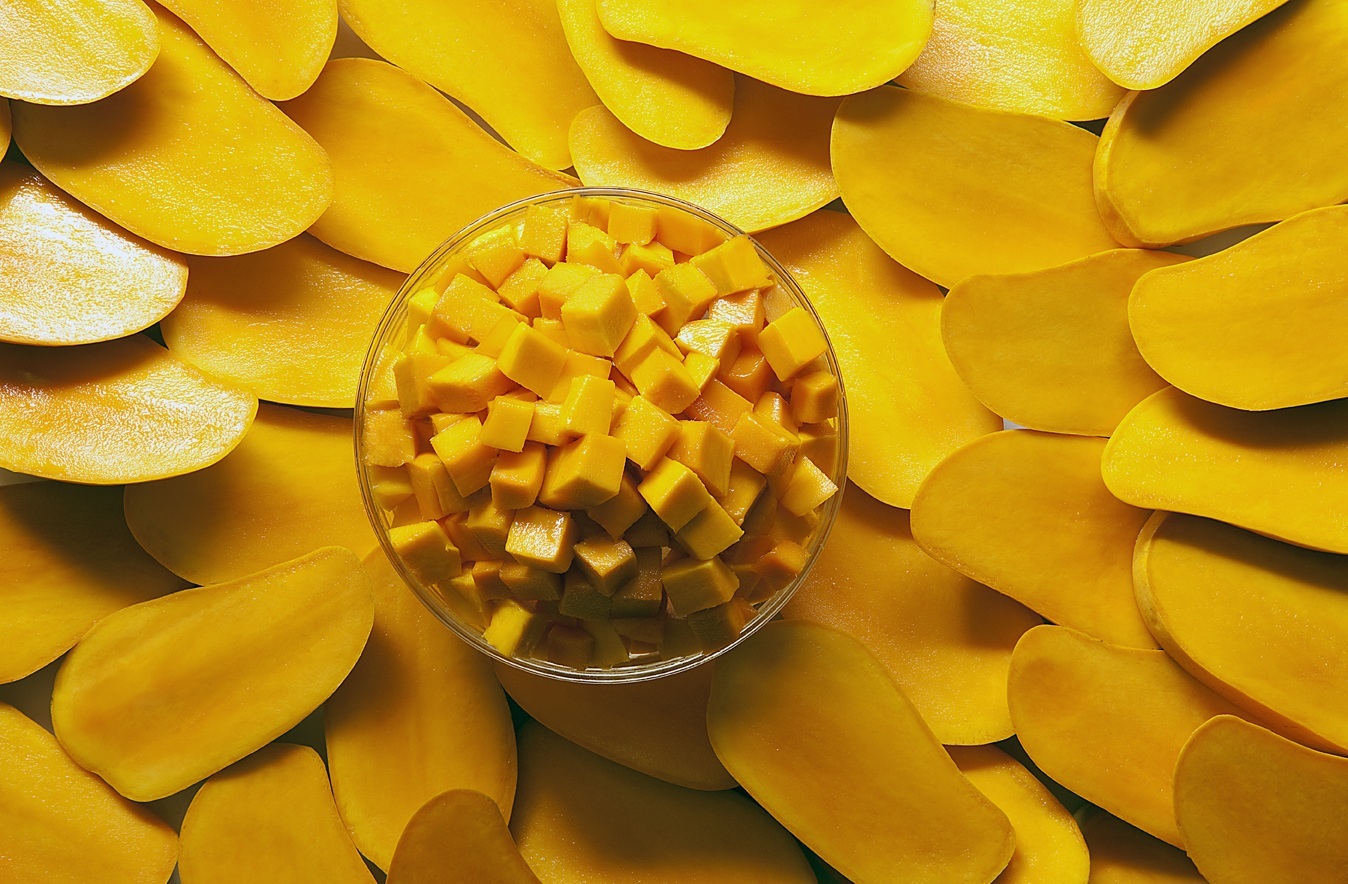 Summer in India means Mangoes. Chef Sridhar Sigatapu, Grand Mercure Hotel is from Visakhapatnam, a port city which was bustling with mangoes in summer to be sent across India. "I grew up amongst mangoes, you can say, " Chef told Explocity. "My love for mangoes goes back to my childhood and this menu is a tribute to this."
The salads are teeming with the fruit. Our favs are the appetizers such as Prawn and Mango Momos, Chicken Tikka with Mango Salad and the Prawn Tempura with Mango Dip. Here is where is gets interesting a Chilled Mango and Ginger Soup. Healthy and yummy.
Main course is not different. Mango and Cardamom Paneer Tikka and Pan Roasted Chicken Supreme finished with Mango and Thyme Salsa. We particularly liked the Kathal Aur Aam ka Milan, ie Jackfruit and Mango Curry.
Desserts were mangolicious. Mango and Chocolate Eclairs and the Mango Eton Mess were great. The winner was the Mango Maharaja which had Jalebi, Malpua, Shrikhand and Rabri.
To celebrate more, Grand Mercure will be organising a series of events in May and June including Mango Mandi and Mango Mania.
Hotel Grand Mercure, 12th Main Koramangala, 3rd Block, Bangalore