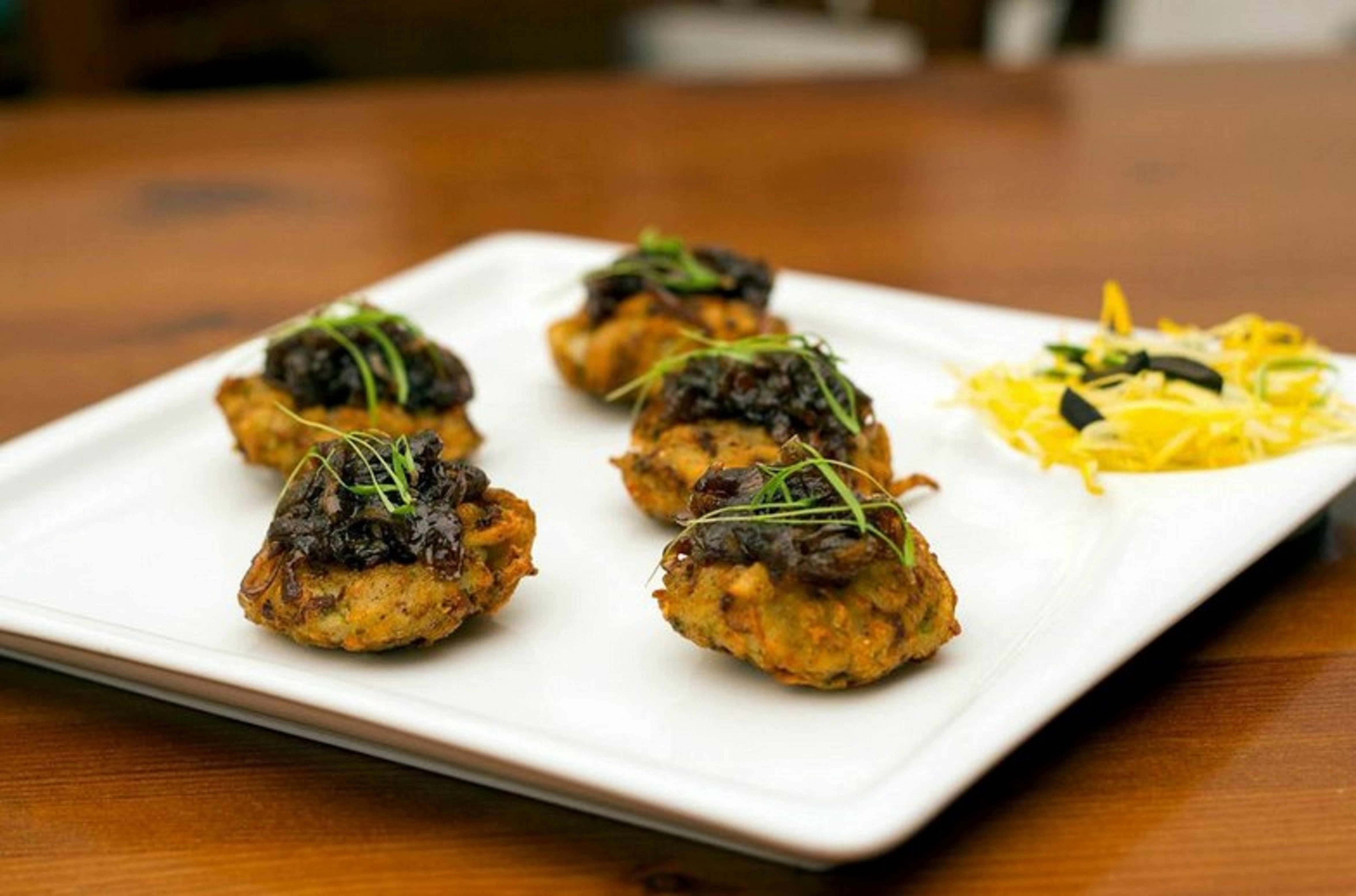 I & Monkey, in Indiranagar has an innovative menu. Chef Rohan Beliappa talks to Explocity about where the inspiration comes from.
The main draw for customers to the restaurant has been the unconventional menu. It boasts dishes like Potato Latkes, Tom Yum Pasta and Naughty Monkey's Lasagne. Clearly staying contemporary is the name of the game, "I think the Tea Smoked Pork Belly is a very out of the box type of dish with the tea leaf smoker." says Chef. It is a rage in South East Asia currently. "I included these dishes because of how different and innovative they are."
Where does he get the inspiration for his signature dishes, like Eggplant Three Ways, we wonder? "I get inspiration just from everyday life. There is so much noise and colour in the city that ideas can pop into one's head at anytime. I also get inspiration from my travels."
Chef is definitely well travelled, having lived as well as worked in places like Scotland, the Turks and Caicos, Venice and Chicago. "Although the best street food I have had is probably in Singapore," he confides.  Though he is classically trained in French cuisine he loves cooking Japanese as well.
Talking of Bangalore restaurants Chef feels as a city we haven't fully matured as well as say Bombay. It's still a city that is growing in terms of food trends. "We tend to look at the West for the latest trends. I think food trends like sustainable restaurants are still making its way into the city." But he has some favourites. "I'm a big fan of Toscano, simple rustic Italian food and Red Fork Contemporary is a restaurant that does blackboard menus. They are doing something interesting"
I and Monkey, 968, 12th Main, HAL, Indiranagar 2nd Stage, Bangalore