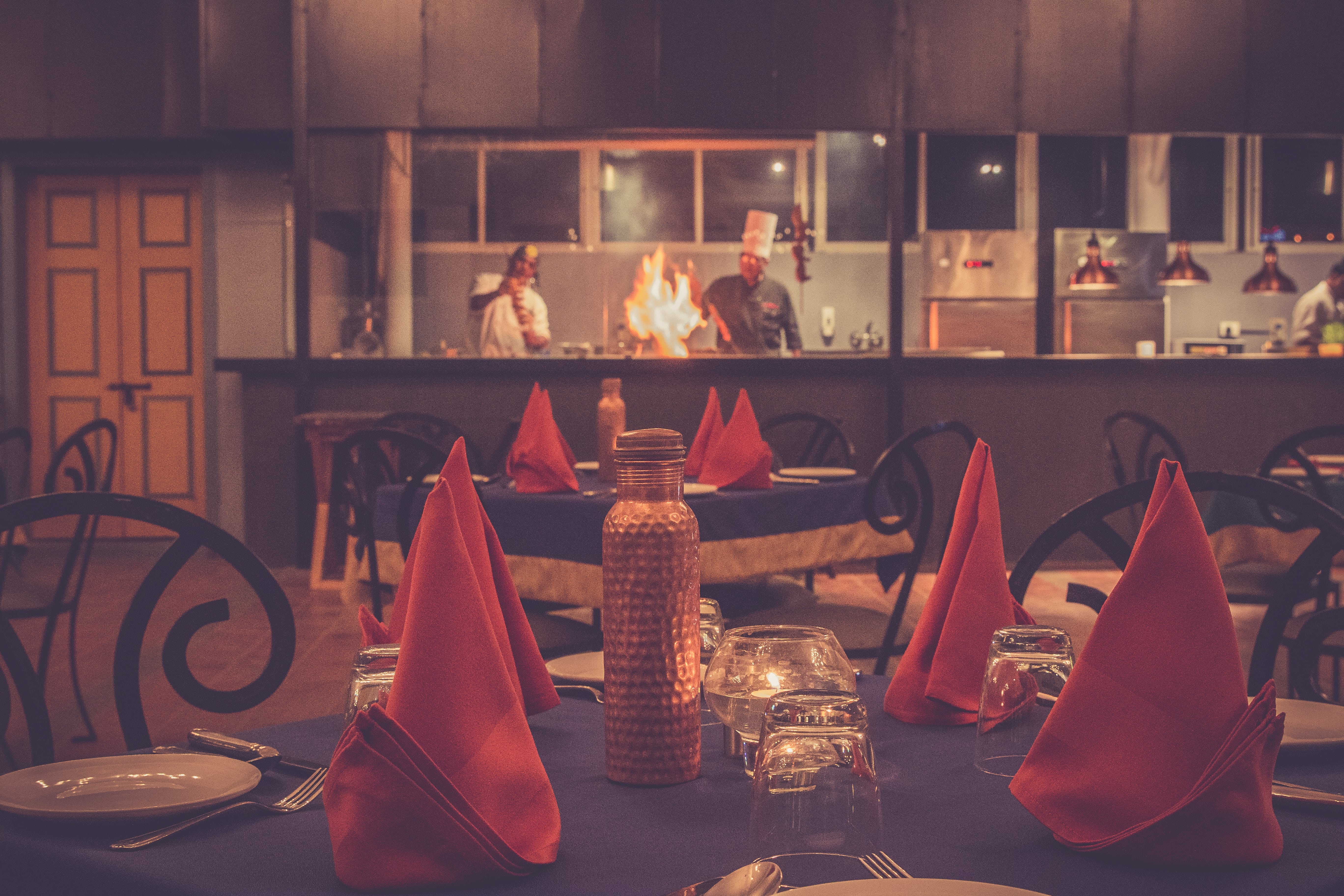 The new North Indian restaurant is Coyla At Four Points By Sheraton. The restaurant serves authentic North Indian cuisine in the Whitefield area. You know it is authentic when Chef Rajesh from Gurdaspur sources the spices from Amritsar to create his menu.
What Coyla attempts to do is to incorporate the North Indian-ness in what could otherwise be called Persian cuisine. Kebabs that travelled to India, with their Persian owners, are now Cababs on the Coyla menu. Cababs and Curries at Coyla is also a cool alliteration.

While the food may have Persian roots but the ambiance is rather Indian. Located in the North of the hotel, the terrace, is the large tent that is soon to be converted to a rustic Punjabi dhaba. It is still early days for the restaurant. The coloured theme of green and orange coupled with the dim lighting gives the sense of a rustic but rather large Punjabi outhouse. However, the live singing duo with the voice of a Koyal are anything but Punjabi.


In keeping with the outhouse feeling, the food is kept to an authentic but home-style of cooking. Desi Ghee is what makes the Punjabis and their cuisine. And true home-style cooking is defined by the Dal. Coyla has a Dhabe Ki Dal, a Maa Choleyan Ki Dal and their special focus is on the Maa Rajma Makhanwali Dal. (They may sound like abuses to the untrained Punjabi ear, but are not.)

The Maa Rajma Makhanwai Dal is what Executive Chef Saroj Kumar Muduli is most proud of. The dal is cooked in the traditional style and the entire cooking process takes 48 hours. It follows the process of placing the dals on the tandoor for at least 24 hours for the spices as well as the smokiness from the tandoor to be infused into the dal.

Other recommendations by Chef Saroj are Chaas Murgh Tikka, Kakori Cabab, Baans Aur Singhare Ke Cabab, and Anjeer-e-Paneer as the starters. For mains, Baingan Ka Bharta, Dahi Kukkad, and Kheema Mattar. These come with a bread basket. And, of course, the dals comes highly recommended.

From the bar, try the Pani Puri Shots.

Other staples on the menu are Biryani and steamed basmati rice.

There are traditional North Indian desserts like Halwa, Kulfi and Double Ka Meetha.

At Coyla, Four Points By Sheraton.