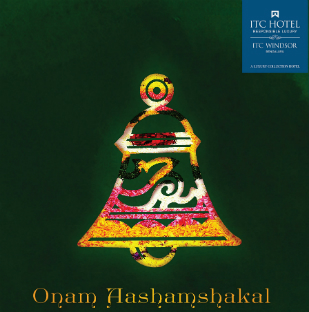 Dakshin, the specialty restaurant at the ITC Windsor, is all set to drench itself in the colours of the harvest festival of Kerala – Onam on September 16. It is a season for celebration as the whole mood is one of joyous gaiety.
Onam welcomes the spirit of King Mahabali, and assures him that his people are happy and wish him well.
In continuing with its tradition of showcasing regional delicacies from the southern states of India, Dakshin presents the Onam sadya feast, showcasing traditional favourites from God's Own Country.
The chefs at Dakshin have put together a special celebratory sadya thali for the occasion. Sadya, the typical Kerala feast served on a banana leaf, is a sumptuous spread of rice accompanied with a spread of olan, kalan, ellissery, upperies (fried dishes), pappadams (round crisp flour cakes), uppittathu (pickles), chammanthi (chutney), payasams and prathamans (puddings).