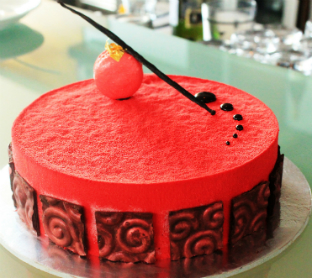 Délice, the specialty cake and gourmet shop at Novotel Bengaluru Techpark, has introduced savouries and authentic delicacies like quiche Lorraine, spinach and cheese quiche, seafood quiche, focaccia with pesto and grilled vegetables, grilled chicken and coleslaw croissant sandwich, chicken and tomato pie, baguette sandwich with salami and more, along with a special cake and bread of the month (raspberry and gianduja cake and sfilatino, classic Italian bread with black olives for September).
The latest addition was done on popular demand from the regular patrons who desired both sweet surprises as well as fast quick bites.
Délice also offers a selection of authentic breads, home-made cakes and chocolates, French pastries, cookies and a line of international gourmet products, a profusion of visual expressions and invigorating taste sensations. A combination of skilled craftsmanship, the finest ingredients and the hotel's French savoir-faire, Délice brings out the exquisite flavours to tantalise everyone's taste buds.