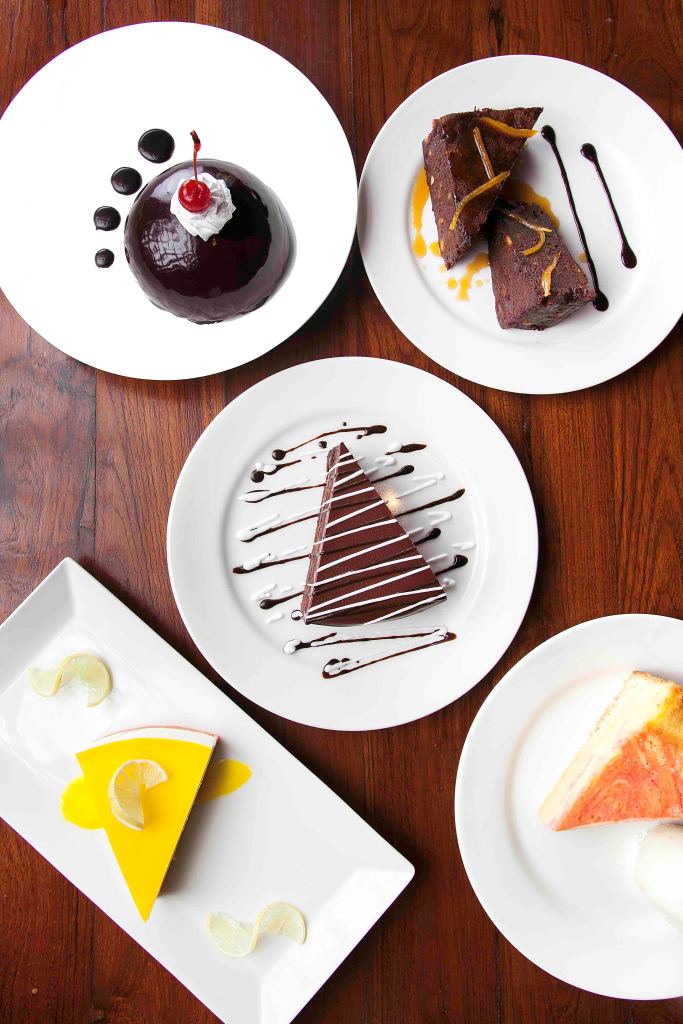 There is a dessert festival at California Pizza Kitchen. The menu for the festival has new desserts and cocktails as well. The festival is on till 15 January 2017.
The main menu features features platters. The desserts are the main feature. The veg platter includes humus with flavoured pita, spinach and corn, bruschetta, quesadilla, cheese sticks and paneer taquitos. The non-veg platter has harissa fish, barbecue chicken wings, chicken satay, chicken taquitos, fish sticks and the hummus with flavoured pita.
The desserts on the menu are Noel brownie, strawberry butter cake, devil cake and others.
For cocktails the options are Orange Spritzer, Grapefruit Fresca and Blueberry Bliss.
This menu is available all day at the Indiranagar and Whitefield outlets.
At California Pizza Kitchen.