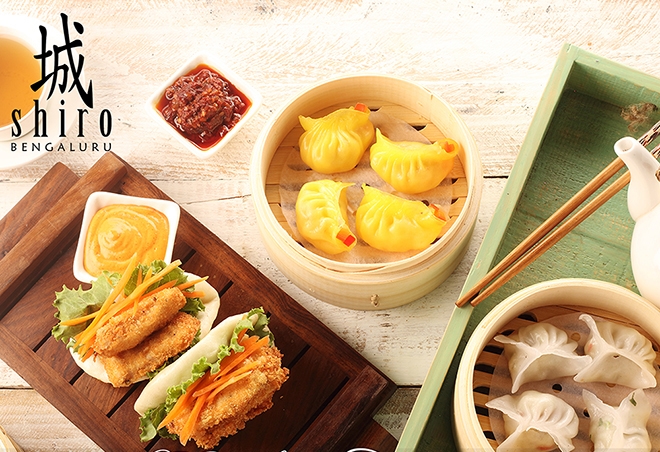 At Shiro, you will find 40 varieties of Dim Sum. You'd think that would be choice enough, but no. They call it the "Steaming Sensations" - a festival of dim sums (and other steamed dishes) complemented with flowing hot and cold teas, handcrafted drinks and infused cocktails.
Chefs Ryan Cabug Andrea and Rhonel Santoyo come together with Chef Rahul Hajarnavis to work with ingredients (exotic to us) like truffle oil, unusual mushrooms, scallops and lobsters. "Steaming Sensations" includes steamed baos.
Some of the must-try dishes are the Sweet Corn Dumplings, Hot Basil Chicken Dumplings and the Katsu Chicken Gua Bao.
The 40 varieties of dim sum include sweet dumplings that count as dessert are available at Shiro until 24 July.
At Shiro, UB City, Bangalore.