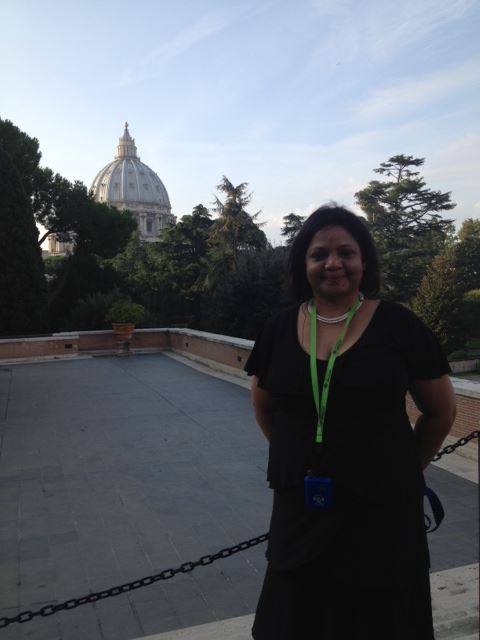 Dr Vasantha Preetham was lunching at Koshy's when Explocity asked her to talk about food.
Are you a foodie?
Yes I am.
What's your favourite cuisine?
South Indian food, Koshy's sandwiches, Pasta, Dim Sum, Tapas. As far as North Indian food is concerned I like Kebabs and Haleem, wherever that is from. (It's an Arabic dish -Ed.) What I like about South Indian food is the breakfast and the tiffin items. The beverages I love are tender coconut water, lime soda, Kingfisher Premium Beer and Coco Knock from Coconut Grove and the cocktails at Polo Club. After a hard I like the Dirty Gin Martini at the Spice Terrace at Marriott.
What's the last place that you went to in Bangalore that you really enjoyed? What did you eat there that stood out?
Memories of China at Vivanta by Taj. I had the Dim Sum, Pork Buns and a garlic fried rice which was very nice. Bangalore Club continental menu is very nice. They have a new French Chef so we went to the opening of that which was strictly French. Curry Vada at the Cricket Club (KSCA.)
What's your favourite dish of all time and where did you eat it?
I love a good Biryani. I like it at Nagarjuna.
What is your least favourite dish?
Anything with egg.
If you have to recommend a place to our readers what will it be?
Mid-level cuisine I like Nagarjuna. Upper end Taj Vivanta and Oberoi.