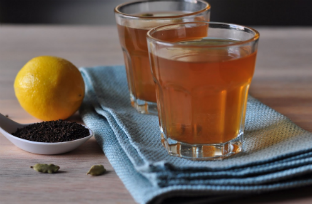 South Indies presents the Grand Maharaja Meal to celebrate Eid.
Treat yourself to a shahi vegetarian meal, this Eid with the pure vegetarian South Indian exotic royal cuisine, inspired from the four southern states of India.
The starter menu has been deigned from an array of unique flavoured rasam to go with puri, spicy Andhra chilly mushroom, grilled pineapple pazham, podi tossed idly, cocktail idilies tossed with gunpowder, Madras bhel and desserts like coconut payasam.
The main course begins with a choice of sppams, iddiappams, parathas, kai stew, spicy kozhmbu and kurma along with a special beverage menu including buttermilk sorbet.
This Eid, relish the Grand Maharaja feast at South Indies from August 7 to August 18, 7pm onwards.
Price: Rs. 449/- plus taxes per person