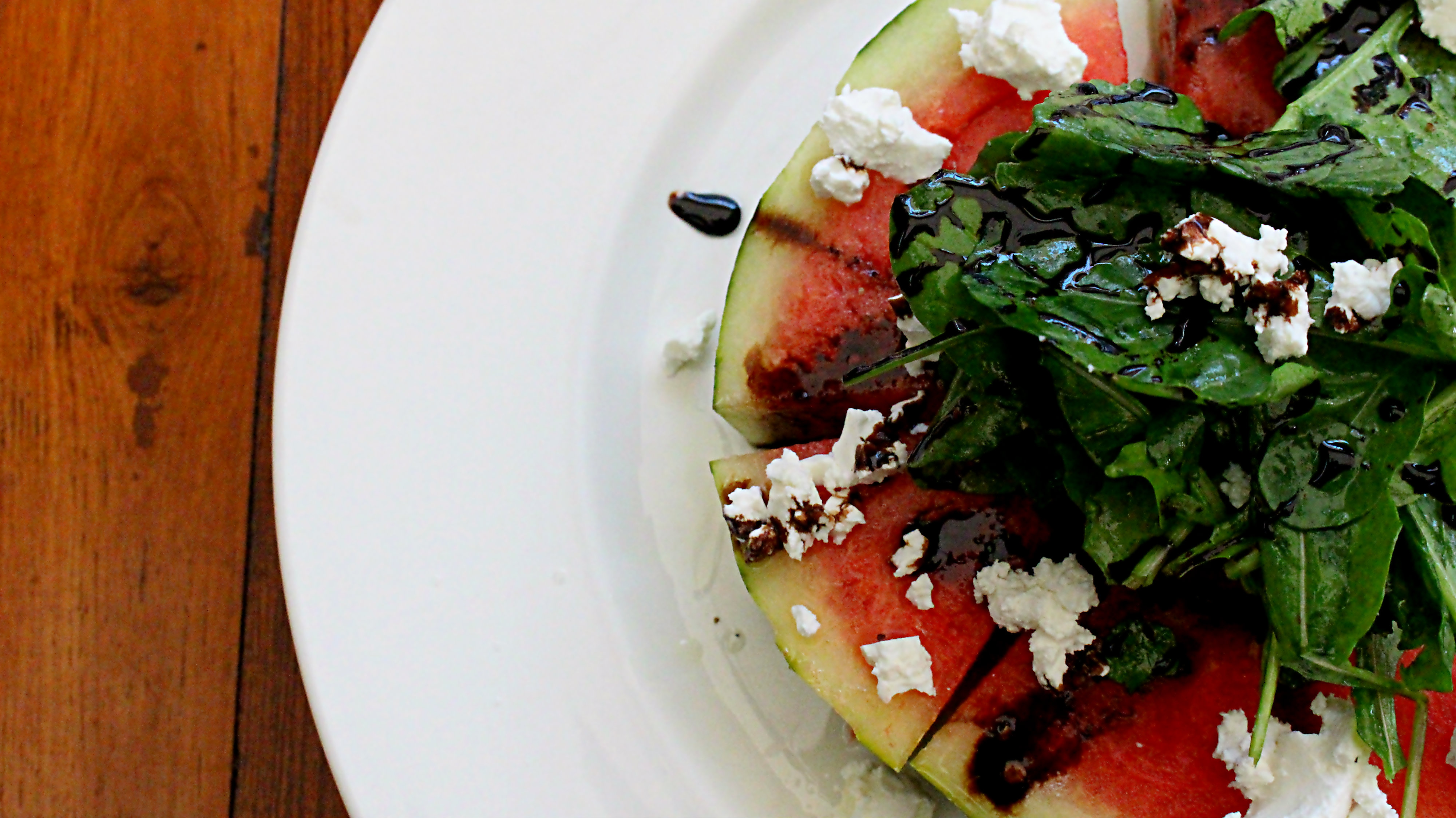 Chef Ajay Thakur from Cafe Mangii was raised in a family that loved its food passionately. Cooking wasn't a household chore, but the best part of the day. His menu for Cafe Mangii is innovative, light and healthy. Their highlights are the wood fire pizzas, but this week we are in love with the Watermelon and Feta Salad.
Feta and watermelon is one of those combinations that sound odd, but actually go really well together. The tartiness of the melon and the crumbliness of the cheese are marvelous. Also it is very easy to make.
Chef cuts a watermelon into half, scoops out balls and deseeds them. Along with it he also cleans and trims Arugula lettuce. Chef has a dressing of honey, basil, parsley, lemon juice, olive oil, salt and pepper. Everything is mixed together and the feta is crumbled right at the end. Garnish with pine nuts.
To try this fun salad, visit Cafe Mangii at Vittal Mallya Road, Bangalore