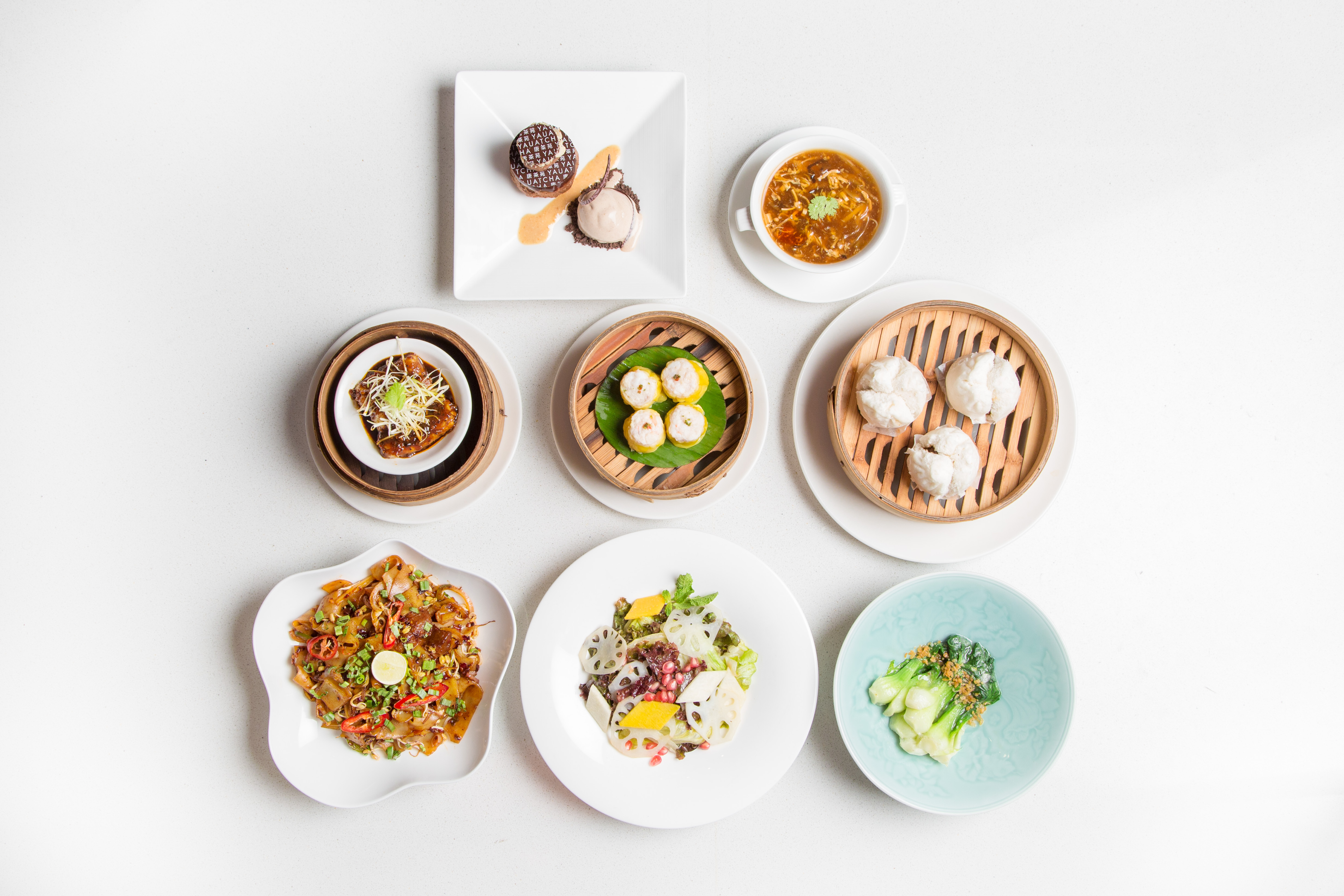 The Taste of Yauatcha menu is a five course tasting menu that is available from Monday to Friday at the restaurant. The menu has a soup, salad, two varieties of dim sum, main course and dessert.

The menu is designed by Head Chef Wang Yixuan. The menu comprises Hot and Sour Soup with Shredded Chicken or Asian Greens Soup with Tofu for the soup course and a Mixed Salad with Lotus Root.

Known for its dim sum, the options are Chicken Char Sui Bun, Chicken and Coriander Dumpling, Truffle and English Carrot Dumpling.

For main course there is Stir-fry French Beans, Stir-fry vegetables with Fragrant Chilli Sauce, Wok Fried Vegetables in Spicy Sause for vegetarians. The non-vegetarian menu has Stir-fry Kamheong Lamb, Stir-fry Chicken with Szechuan Peppercorn, Steamed Indian Salmon in Spicy Black Bean Sauce with Chinese Greens. The mains are served with Ho Fan Noodles or Chicken Toban Fried Rice.
Dessert is Mango Mascarpone Gateau or Religieuse.

The Taste of Yauatcha menu is priced at Rs 888 for vegetarians and Rs 988 for non-vegetarians.
What: Taste of Yauatcha five course tasting menu

Where: Yauatcha

When: Monday to Friday, noon to 7pm