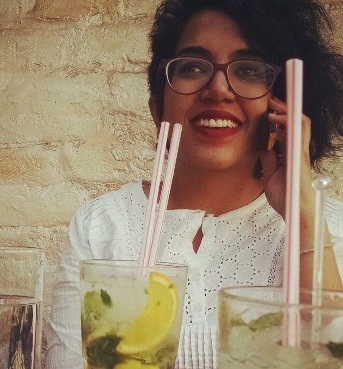 Anusha Sharma
Artist
What are you planning for Mother's Day?
Well now that you have reminded me of it, I will plan something nice. I might take her out somewhere.
Where do you think you're likely to take her out?
I'm a big fan of Counter Culture so maybe there. I also like the Vietnamese restaurant Phobidden Fruit in Indiranagar, so maybe some great dinner there. But also the list of new places to try in Bangalore is never ending.
Any food memories you have with your mom from childhood?
Food memories? My family is a real foodie family, so all our memories are food related anyway. My mom used to cook the best Biryani. My mom is an amazing cook but she got a housekeeper, taught her everything she knows, and promptly began to forget everything she knows about cooking, haha. But I still love her Biryani.
Any interesting food you've had on your travels?
We visited Sri Lanka and i had a great time there. I tried many new fruits which i didn't know existed. So close to home.
What's your fav food of all time?
As I said before it is Biryani, hands down. It is my one true love.