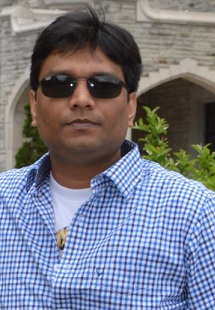 Avinash Kumar
Marathahalli
What do you think about Bangalore's food scene?
I think it's fantastic. Bangaloreans are never short of options. In fact, if anything we have way too many options to choose from and hence FirstFoodie is an obvious reference point.
Where do you usually eat out and what do you like about the place?
I like a variety of places for different reasons. I like Chandni Chowk in Koramangala for their Bollywood inspired theme. I also like Phileas Hogg in Marathahalli – they have such amazing food, great interiors and the service is very efficient.
What is your favourite cuisine?
My favourite cuisine is Thai, but I think Bangalore is a little short on authentic Thai restaurants. I usually opt for Benjarong because they serve good Thai food.