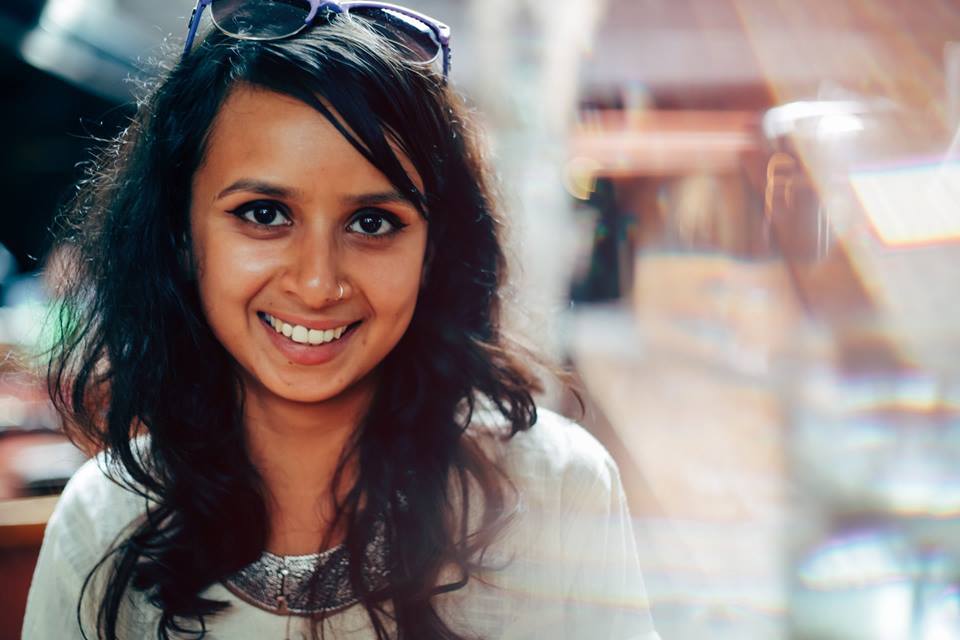 Swati Satyashankar
 
What's the most bizarre thing you've eaten?
I've seen more bizarre food than I've eaten - dog and cat meat, snakes, goat and cow teat, chicken feet, pig testicles etc. However, my strangest experience took place when I was in Laos. I bought a boiled egg off a street vendor for breakfast; I cracked it open and ate a tiny white part of it. When I flipped it over, I saw a fully-developed bird foetus with eyes and feathers. It was Balut. I had to walk away from the table to avoid throwing up. I've been careful about what food I buy ever since.
What's one street food that should come to Bangalore?
I absolutely love the Mi Xao (fried noodles) in Vietnam. It's everywhere and costs less than a dollar (about 30-40 INR) and is very fulfilling. You can choose your meat with it, or go completely vegetarian like the way I used to prefer it (with a lot of greens).
The Japanese dip whole bananas in chocolate and serve it in stalls at festivals - I love them. You can also add some sprinkles on them. Who wouldn't love that. right?
While travelling what's the best restaurant you've dined at?
Favourite restaurant? That's a hard one to answer. I had the fortune of dining at Sanjeev Kapoor's 'Khazana' restaurant in Dubai a couple years ago, and it was fantastic. But my favourite place is the 40-year-old streetside Banh Da Cua (flat wheat noodle with crab) in Haiphong city, Vietnam.
A food destination city you have never been to but would love to?
I really like the spices used in Mexican food. I'd love to visit Mexico and try out authentic burritos, quesadillas and pico de gallo. Hope I can do that soon!
What's good old comfort food?
Being a South Indian, my favourite dish has always been the Masala Dosa. It was cooked at least twice a week in the household, and I loved it! However, after moving abroad, I've rather taken an interest towards idly and mint chutney.