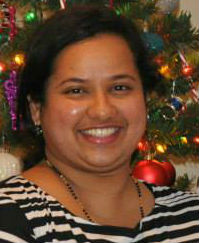 Neethi Christopher Daniel
Hoysala Nagar
What are your thoughts on Bangalore's food scene?
I think a lot of people have become food conscious yet there is a set of people who love to try new, unique dishes even if it's on the roadside. A lot of Bangaloreans have started to take up cookery classes too, so that they can prepare yummy food.
Where do you usually eat out? What do you like about it?
I usually go to Tamarind hotel or Breeze restaurant. I like the spicy food and the ambience there.