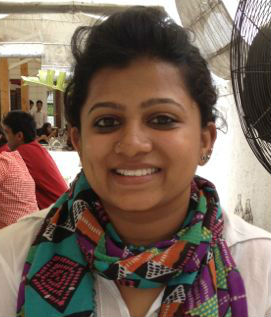 Rati Dhananjayan
HAL
What do you think about Bangalore's food scene?
The food scene is really happening. There are a lot of breweries and high-end restaurants opening up and I think people are exploring different cuisines more now.
What are some of your favourite restaurants? What do you like about them?
I like LikeThatOnly for their quirky ambiance and Tasty Tangles for their Thai green curry. Biere club is one of my favourite hangouts and I also frequent City Bar for their executive lunch, which is great value for money.