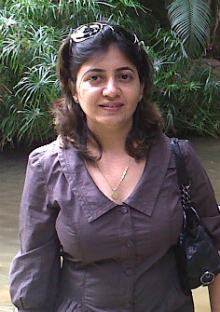 Ruchika Sehgal Dang,
New Thippasandra.
What are your thoughts on Bangalore's food scene?
Bangalore's a true cosmopolitan city with food variety from all over the country as well as the world cuisine available.
Where do you usually eat out? What about it do you like?
100 Feet restaurant, Little Italy, Indijoes, Mainland China are a few of my favourite hang out places to eat out. Apart from the wonderful food available, it's the ambiance of these places that I enjoy the most.