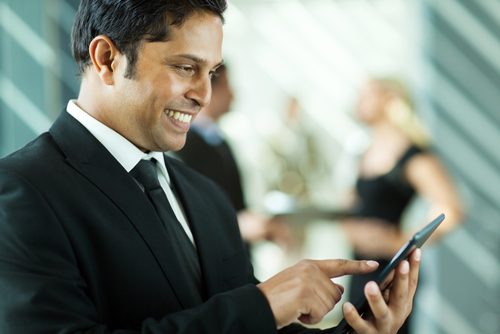 The city's Smartphone population need not pile on their 3G usage fee or data packs when they are in certain key areas of the city. The department of technology, bio-technology and science and technology has launched 'Namma Wi-Fi' - a free wi-fi service available on MG Road, Brigade Road, Shanthinagar and CMH Road, apart from the Yeshwanthpur and Koramangala Bus stations.
Namma Wi-Fi can be accessed on laptops, smartphones and tablets. With a speed of up to 512 kbps, each user can browse up to three hours or 50 MB data. Since areas such as MG Road and Bridage Road are likely to have more people who may want to access wi-fi, 23 access points have been set-up across these areas, making it possible for more than 2000 people to use Namma Wi-Fi.
To register, if you are using Namma Wi-Fi for the first time, you will need to connect to 'IonNammaWiFi' in the wi-fi areas and enter your mobile number to register. You then receive a one-time password which will enable free internet access.
In the next phase, apart from ten more locations in the city, Namma Wi-Fi will be introduced in cities such as Mysore, Mangalore and Gulbarga.
Source: Deccan Chronicle