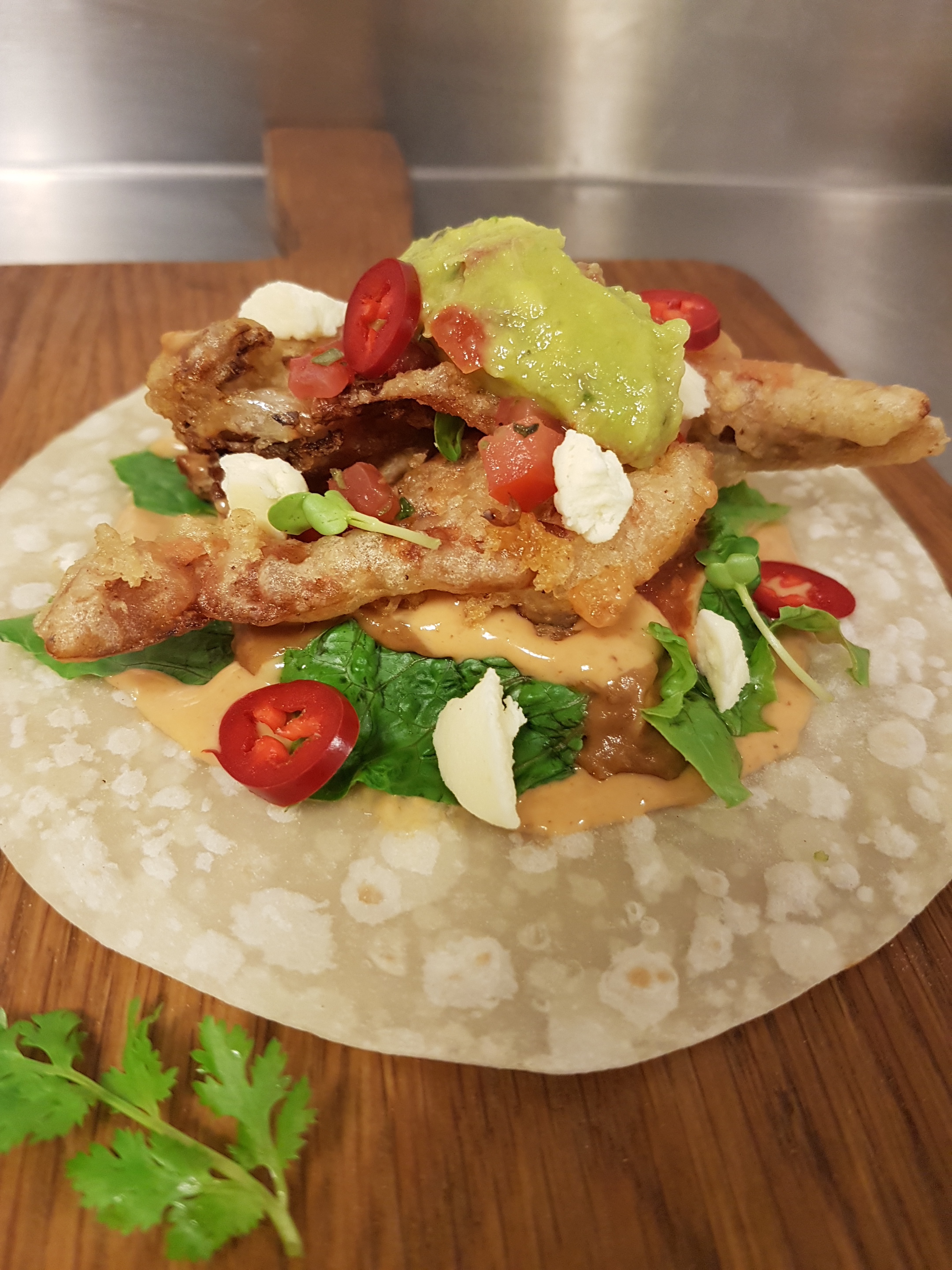 To celebrate with friends, there is a special promotion for Friendship Day at Sanchez: Soft Shell Crab Tacos.
The soft shell crab is beer battered and the taco is completed with refried beans, lettuce, smokey chipotle salsa, queso fresco, pico and avocados. This is served in a soft shell taco to then wrap and eat.
These Soft Shell Crab Tacos are available all day, from 12 noon to 11pm, on 6 August, 2017.
The price of this is Rs 795.