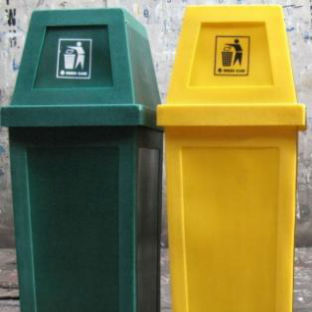 As of July 1, Bangaloreans will have to begin segregating waste generated in their houses, to save the city from another garbage crisis. The BBMP is re-launching its segregation of waste at source in 30 select wards of the city.
Addressing members of the Advocates' Association of Bangalore at the Karnataka High court here on Wednesday,June 19, BBMP commissioner M Lakshminarayana said the mandatory segregation of waste at source will be reinforced from July 1.
"If every household gives only segregated waste in the 30 wards, it will result in 5% dip in the total waste to be processed or sent to the landfill. We have dry waste collection centres in place and pourakarmikas have been trained for the drive," the commissioner said.
Source: The Times of India