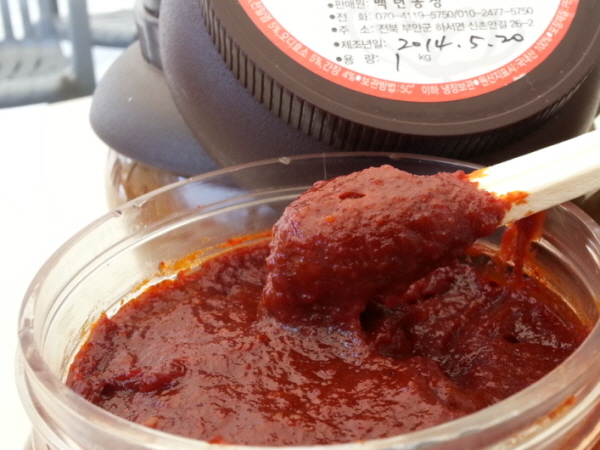 Gochujang is a Korean red chilli paste. It is eaten as a condiment and is spicy and a little sweet. It is made with gochutgaru which is red, cayenne pepper powder. This is mixed with glutinous rice, fermented soyabean powder, barley malt powder and salt.
This mixture is naturally fermented and the sweetness is created in this process when the glutinous rice ferments. The fermentation takes place in earthenware called jangdok, usually in the backyard and on an elevated stone platform.
This condiment is eaten with marinated meats, bibimbap, salads and stews. The condiment seems to be important enough for many Korean provinces to host a Gochujang festival every year.