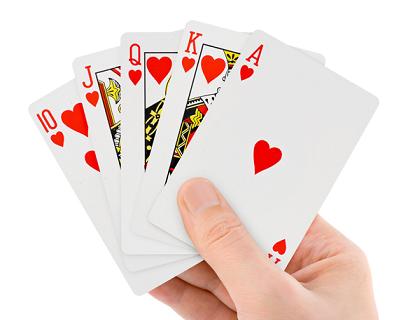 Police have shut down all commercial card clubs in Bangalore on instructions from home minister K J George. Justifying the action against more than 1,000 card clubs, police claim most clubs conducted high-stakes rummy games leading to drunken brawls and fatal street fights. Many clubs are situated in residential areas, they say, and residents have lodged complaints.
Asked how they could shut down registered clubs with licence, police point out that all recreational clubs are granted licence to operate card tables while providing sport-and-leisure facilities. A badminton court, a table tennis hall and a reading room are a must. But 90% of the licensed clubs operate only card tables; some have become gambling dens. More than 100 clubs were in the Majestic area alone. We can't afford the membership of Bangalore Club, Bowring Institute or any reputable private club."
A pensioners' group suggests that the government grant licences to clubs for retired people. Horse owner Chandre Gowda says that more than the club owners, it's the staff which are hit hard by the government's crackdown on gambling. "More than 15,000 people working in the clubs on daily wages are on the street. Cashiers, dealers, attendants and club cooks have lost their jobs," he adds. But the club owners feel it's not the end of the road for them, saying the government will give the green signal after reviewing the system.
Lauding the home minister's clean-up effort, most people in the card-playing community say that while the clubs have lost out, three-star hotels have gained. Big players are continuing the activity in hotel rooms and service apartments in and around Bangalore. Sources say another reason for closing the clubs was that they paid no taxes despite making big money.
The decision has left many retired people at their wits' end. A couple of retired government officials say they frequented the clubs because it was a good pastime. A retired advocate, Vittal, says: "We play very small stakes in the morning; the big players arrive in the evening.
Source:Times of India