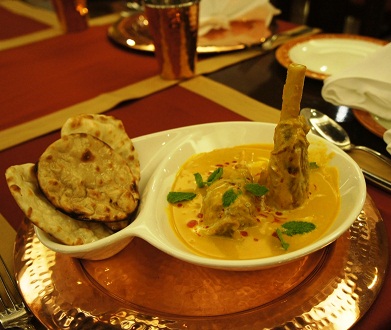 Ring in Baisakhi - the Sikh New Year - with the ethnic flavours of Punjab at a special food festival at The Lalit Ashok
There's nothing quite like celebrating the advent of the New Year with some scrumptious Punjabi food. The Lalit Ashok's annual Khaas Baisakh is a special ten-day food festival that starts on April 1. Chef Subodh Goyal will be putting together a delectable spread of non-vegetarian and vegetarian Punjabi delicacies that include favourites from Makki Di Roti to Sarson Da Saag, from the permanent favourite Dal Tadka, to the ubiquitous Butter Chicken. That's far from it. You will also be served Murgh Mast Kalandar, Gosht Saagwala, Jhinga Til Tikka, Bhatti da Murg, Bharwan Paneer Tikka, Sarson da Saag, Gosht di Tikki, Gobi Adraki Tikki, and Rajma Rassedar, along with an assortment of breads and desserts.
The tangy and spicy curries can be relished along with an assortment of rotis (breads), biryanis and pulaos. Desserts that would melt in your mouth and wind up your meal on a sweet note are also on offer.
The festival is on from April 1 to 10, during dinner time (7:30 pm- 11:30 pm). Price: Rs 1,195 + taxes.
Celebrate the auspicious occasion of Baisakhi with the hearty delights of Punjabi cuisine.