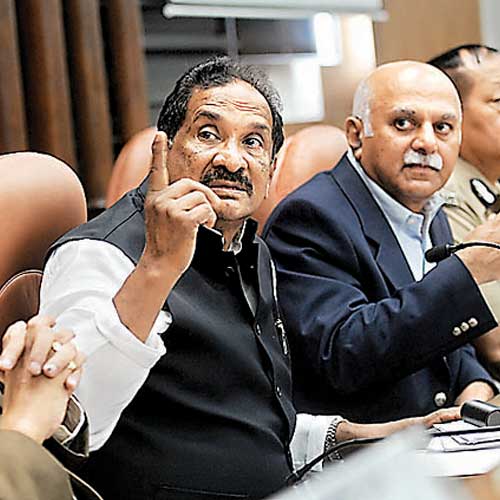 Following the high court's instructions on a petition about women working in bars, the watering holes across the city are asking their bar girls to go back home for a week, till the state government comes out with guidelines on their working conditions.
This comes in response to a petition filed by the Bangalore Ladies Working Bar and Restaurant Owners' Association, which had knocked the high court's doors after the police had allegedly closed down a few bars under the pretext of enforcing law. They had filed a writ petition, seeking a directive for the smooth functioning of these bars.
They had alleged that the police were interfering in their day-to-day business. According to sources from the Association, more than 20 bars and restaurants in the city employ women bartenders and the number of such women is more than 200.
Senior counsel, KM Nataraj, appearing for them, argued in court that there cannot be discrimination between men and women serving liquor in bars and restaurants. If there is any violation, the police should act as per the police act and not take law into their own hands.
They cannot ask the owners to shut it down without issuing notices to them. Such interference of police is not permissible under the law, he argued. The bar owners gave an undertaking before the high court that they will not have women bartenders until the state government comes out with guidelines on their working conditions.
The counsel for the state government then sought for one week's time from the court to do so. Justice Mohan Shantana Goudar passed the interim order that bars and restaurants can function and asked police not to interfere in their functioning and adjourned the case to next week.
Sources in the city's five-star hotels and upmarket bars & restaurants said they do not employ women so the government's decision would have no impact on them.
Source: dna
Pic Source: dna